Liisa Aavik – Zero Waste influencer, blogger and coach
With more than 2 years of experience living the 'zero waste' lifestyle, Liisa is an influencer, blogger and coach. She offers consultations and workshops, writes articles about sustainable living and is the owner of a blog suletudring.ee. Rather than guilt-tripping, Liisa's approach is to provide useful tools and tips for how to build individual habits to help people reduce waste in their daily lives. Liisa is also involved in projects surrounding the circular economy and is a journalist for Rohegeenius (Green-Genius in English) online magazine where she writes about sustainability and nature.
---

By Alberto Giacometti, Nordregio
Zero Waste – influencer, blogger and coach
Everything started a few years ago as a psychology student when Liisa tried, as an experiment, to live 'zero waste' for seven days. "I wanted to know why people live this lifestyle and if it is possible to do it myself" she explains.
Through her psychology education and work, Liisa gained some understanding of human behaviour and habit-creation. "Knowing how habits are developed helps me to influence them or create them" Liisa explains. Yet, she adds, "the intention is not to manipulate people but to help them understand how they can use this to their own advantage". For instance, repetition is a powerful way to create a routine, such as carrying around a water bottle every day. Then leaving that bottle in a visible place, is a way to reinforce that habit. "Then it becomes automatic, so after a while, you don't put so much energy or thought into it, you just do it". 
Based on her own experiences, Liisa started a blog called suletudring.ee to give readers some useful hints for how to reduce waste in daily life. According to Liisa, this has been a very interesting experience, "readers express that the blog gives them useful information for how to leave a zero waste life".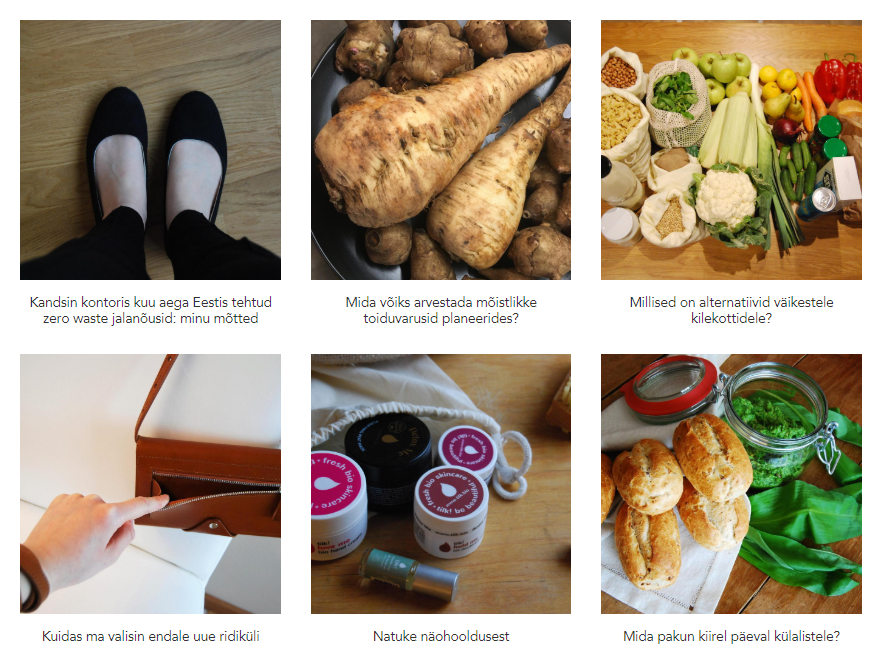 Zero waste doesn't necessarily imply no waste at all. Liisa says, "I don't tell people to aim at not generating any waste at all, but to focus on what they are already doing well and build on that". "Also, I ask them to find those things they are willing to do and help them realise them".
Things developed really quickly after that. Liisa recalls, "I was invited to coach, even without any advertisement". She was asked to speak, to both academic and non/academic staff as well as to students at the Estonian University of Life Sciences. In 2018, Liisa was invited to share her experience at Suud puhtaks, a local TV show. The show gathers different experts in various fields and tries to provide answers and solutions to some of the most pressing societal problems. The Estonian National Television and Õhtuleht, one of the largest newspapers nationwide, also invited Liisa for interviews.
Liisa has also played a role in inspiring other young people. For instance, as a speaker at August Kitzberg's high school, at Tallinn University's 'green week' and as a coach at the yearly summit of Regeneration 2030, a youth movement promoting the SDGs in the Baltic Sea region. At a 'Youth Empowered', organised by Junior Achievement Estonia, Liisa gave a talk and provided mentorship to high school students who wanted to create student companies. Junior Achievement is a global organisation that supports young people to create student companies. They provide mentoring with building a business plan, product development, finances, brandings and so on. Within this programme, Liisa gave a lecture about the opportunities that the zero waste movement generates for developing new products and services.
Having a high demand for coaching, Liisa opened her own company to offer this service through her blog page. While her blog readers are mainly young adults (25 to 35 year-olds), and particularly women, coaching reaches a much broader audience. Even though the blog has been a huge success, Liisa thinks that "direct contact with people is most gratifying - to see in people's eyes glowing".
One of the greatest achievements that positioned Liisa as a key expert and advocate for zero-waste in Estonia is her work in translating the "Zero Waste Home: The Ultimate Guide to Simplifying Your Life by Reducing Your Waste" by Bea Johnson, which she calls 'The bible of zero waste'. In line with the principles of zero waste, the book was printed on recycled paper, reused the covers of old books, and delivered in reused towels to avoid packaging waste (find here).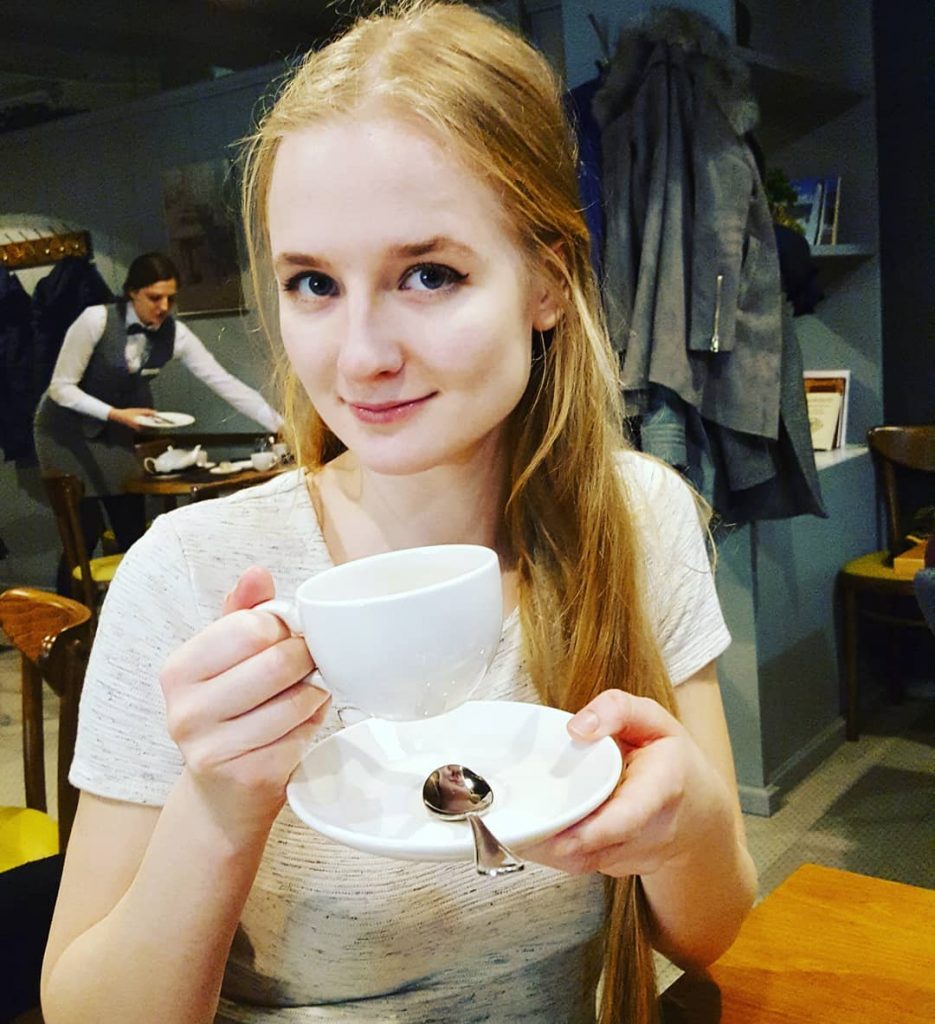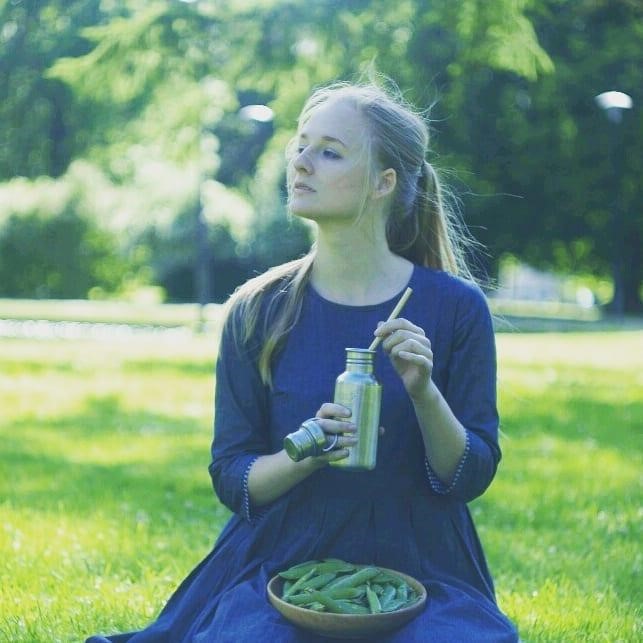 "I wanted to reduce the waste that I create and started drinking from reusable bottles. Two glass bottles broke on me and after that I chose steel. I picked this water bottle because it has a lifetime guarantee. If some part breaks I can order a new one. If its life ends, it can be recycled." (from Liisa's Linkedin)
Challenges and opportunities
The demand for zero waste initiatives is quite high in Estonia, which keeps Liisa busy. In her words "I haven't gone internationally because there is a lot of work to be done in Estonia". According to recent research findings, most Estonians think waste is the biggest environmental problem. However, most are not doing anything to avoid using plastic. Around 56% of the waste is incinerated, while 31% is recycled and 13% is sent to landfills (2016 data).
Nevertheless, awareness has risen, and more companies are offering more sustainable alternatives. Pakendivaba poodlemine - the package-free community on Facebook has more than doubled over a couple of years. However, while Estonia's youth has visibly grown aware of the importance of tackling waste, older generations remain reluctant to change their habits, explains Liisa. Older generations have actually much experience living 'low waste', as in the near past, refilling milk bottles and buying food and household products in bulk was the norm. However, with the comfort that comes with packaged products, many are sceptic about buying in bulk. Doing it demands planning, writing shopping lists, bringing empty bottles and bags from home, and often visiting several shops to find all that one needs. Therefore, not many are willing to put in the effort.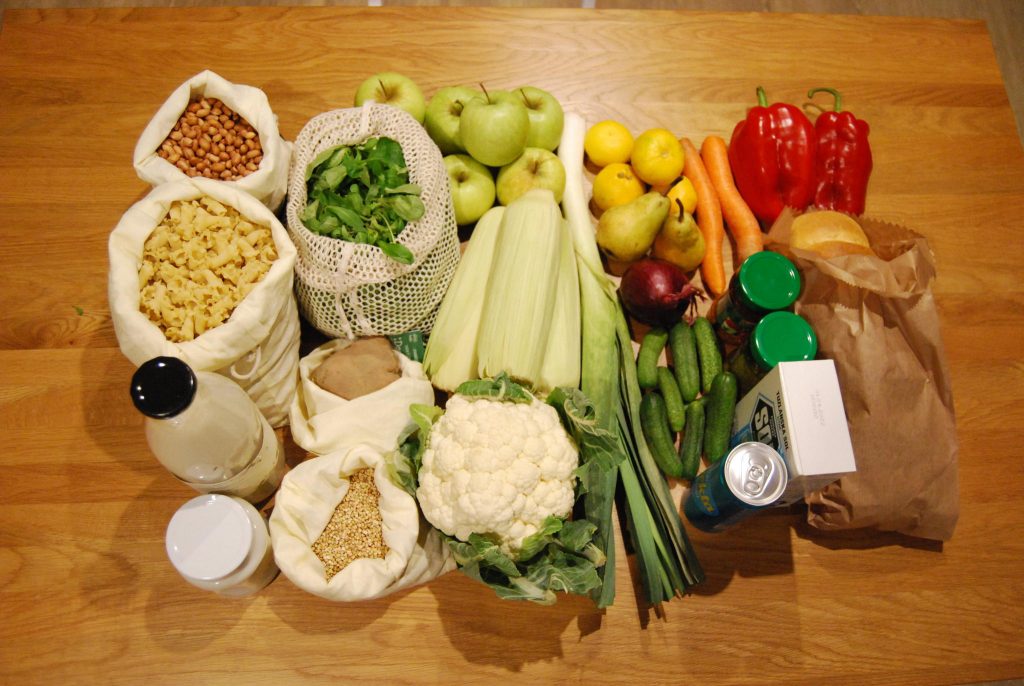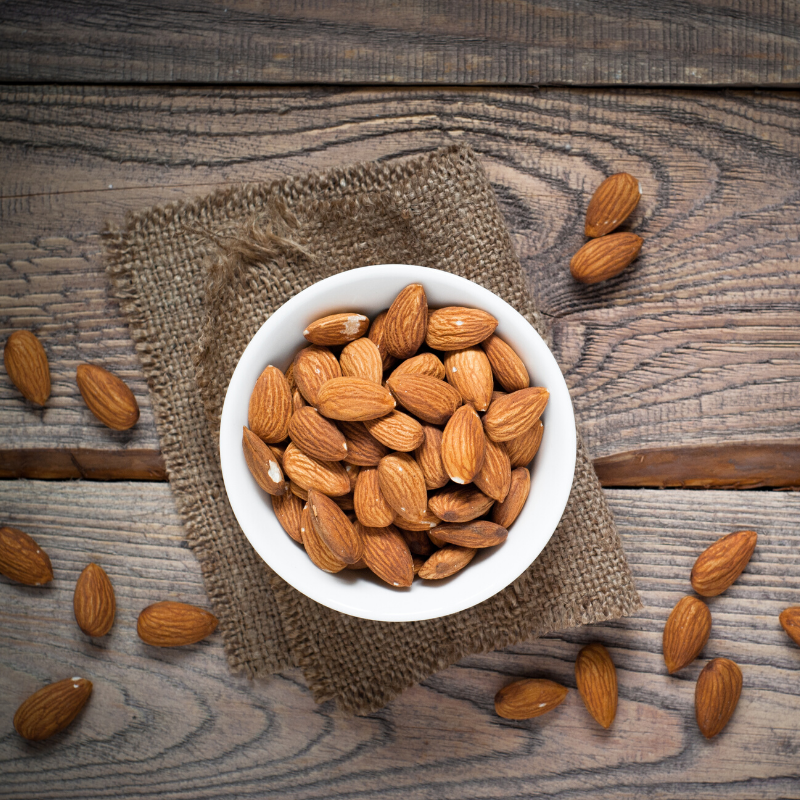 The growing trend towards sustainable living not only requires a behavioural change but a structural transformation of the economy and society at large. To trace the degree of transformation, Liisa joined Lowmerism, a company that is mapping different companies in Estonia working with the circular economy. This work is done under an EU funded project titled Circular Economy- Sustainable Competencies for Youth, in partnership with organisations from Portugal, Italy, Netherlands, Belgium, Spain and Estonia. The next phase in the project will focus on identifying the skills needed by such companies and ways of building capacity in the field. An interesting finding so far is that the EU goals of climate neutrality seem to have sunk into most companies' mindsets. This would suggest that the circular economy is on the brink of becoming the norm in most companies' policies.
Future steps for Liisa
Recently, Liisa started working at Rohegeenius online magazine (Green Genius in English), where she writes different kinds of journalistic articles about sustainability and nature. She wrote, for example, an article about Estonians' irresponsible consumer behaviours. Liisa believes that this new challenge will be an opportunity for broadening her knowledge about the world and the systems in place, to better understand possible solutions to complex societal and environmental problems.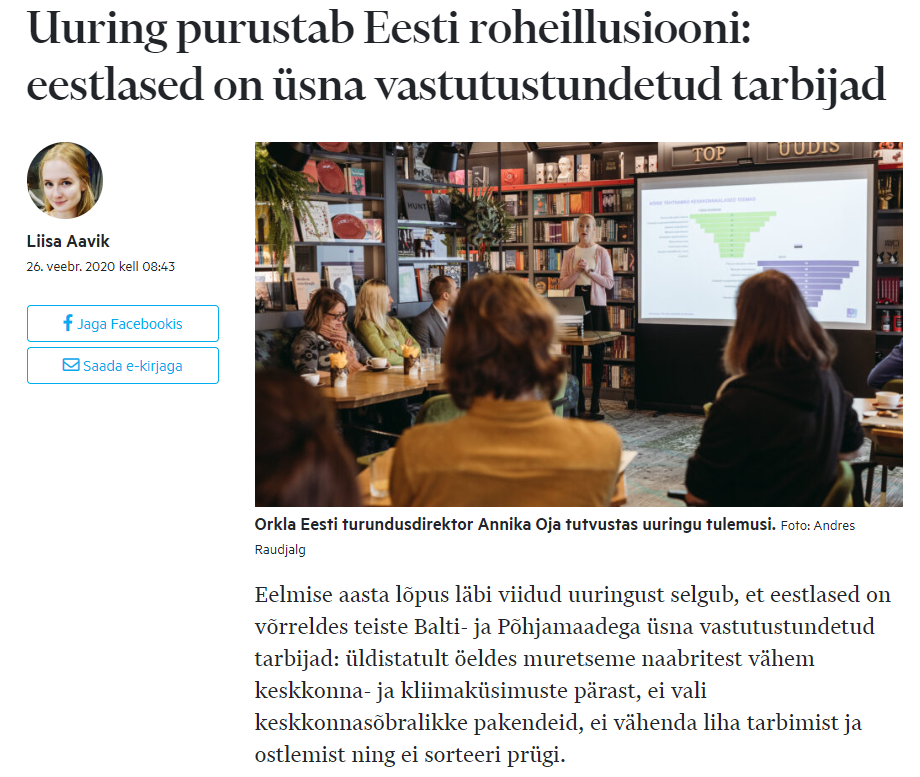 Parallelly, Liisa is developing a business idea for a zero-waste delivery system. The idea is to provide consumers with the opportunity to buy free-packaging products online while giving companies a platform where to promote and sell their products. This initiative provides a promising opportunity for boosting the zero waste movement by making it easier for consumers to access waste-free products and in turn showing companies that there is an interesting niche in the market for sustainable alternatives.
Impact
It is hard to measure the exact impact of Liisa's zero waste 'campaign'. Yet, her work in raising awareness is quite substantial as her articles and blog are read by tens of thousands of people every month. There is a great demand for information on how to make a difference and for products that have a low environmental impact.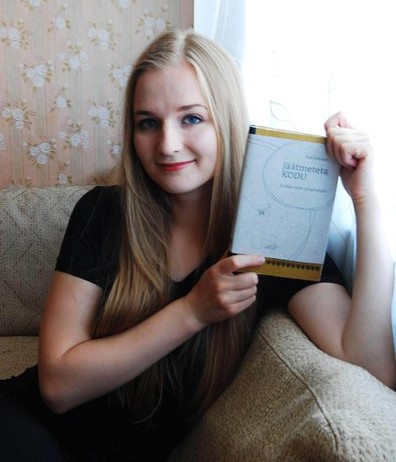 The zero-waste movement does not only serve an environmental purpose but has a positive impact on society by making people care about the common good and building a community. There are also economic effects, new business opportunities are emerging from people's conscious demands. For example, the online company zerowaste.ee offers products that create minimal waste. The designer Reet Aus has started a collection that reuses the waste from the fashion industry. Similarly, Stella Soomlais, produces handcrafted leather bags and accessories following the circularity principles by extending their lifecycle. Products are designed so that they can be easily repaired, and their parts replaced. One last example is Puidukäitlus – a company that among other activities – they use the leftovers from the forest industry to make wood chips that are laid over walking trails in forests.
The added value of many of these initiatives is that they generate jobs and opportunities locally boosting the domestic economy.
---
About Zero Waste
Zero waste is both a set of principles for how to reduce waste and a movement or campaign promoting waste prevention. Generally, the zero-waste principles follow the 5Rs rule, which includes: (1) refuse, (2) reduce, (3) reuse, (4) recycle, and (5) rot. The definition used by the Zero Waste International Alliance is:

"The conservation of all resources by means of responsible production, consumption, reuse, and recovery of products, packaging, and materials without burning and with no discharges to land, water, or air that threaten the environment or human health."

The zero-waste movement emerges in the midst of global concern over the consequences of environmental degradation and pollution. While consumption has rapidly increased, only 9% of plastic is recycled worldwide, the rest is incinerated (12%) and thrown in landfills (79%) (Geyer et al 2017). The amount of plastic that ends in the rivers and then in the seas is so large that by 2050 more pieces of plastic will be swimming in the oceans than fish. In Europe, the situation is somewhat better compared to the world average, but still, only 30% of plastic is recycled. With a deposit-based system, Estonia has reached a return rate of up to 89% of single-use plastic bottles. However, the percentage of the sorted waste is much lower for other products that offer no return incentive - packaging for instance. The zero-waste movement, therefore, proposes to turn around consumption patterns through the 5R rule. This entails, waste prevention by giving up on unnecessary goods (refuse); prolonging the life-cycle of products and resources (reduce and reuse, and recycle), and giving back to nature organic matter by composting (rot).

There are a few networks that connect these initiatives such as Zero Waste International Alliance (ZWIA) and Zero Waste Europe. These operate internationally advocating alternatives to landfill and incineration, as well as with local communities raising awareness of the social and economic benefits to be gained when waste is transformed into a resource. Many initiatives sprouting in many cities and countries around the world are not necessarily organised. Liisa for instance is not formally affiliated with any group. Yet, she's engaged in several community networks through social media, such as the – Pakendivaba poodlemine – the package-free community Facebook group.
Photos: Liisa's archive.