Vaiva Žvirblytė: A young entrepreneur's bet with solid cosmetics
Nature and human friendly as well as practical in daily life products, telling the truth and fighting the stereotypes – this is all about the company of young Lithuanian Vaiva Žvirblytė. In the business of solid haircare products 'Solidu Cosmetics', she hopes to reduce plastic and other forms of pollution. Surrounded by a strong team of young (mostly) women, they are also breaking stereotypes about gender roles and business practices.  
---

By Marija Zelenkauskė & Alberto Giacometti, Nordregio
No water. No plastic. Only concentrated goodness
"While your everyday haircare products contain around 80% water, these bars are made only from the necessary elements: skin-loving active ingredients, botanical oils, extracts, and natural essential oils" – costumers meet this slogan on the website. By eliminating water, the volume of the product is reduced up to 80%. This in turn reduces the amount of packaging and transport needed, cutting waste and CO2 emissions significantly.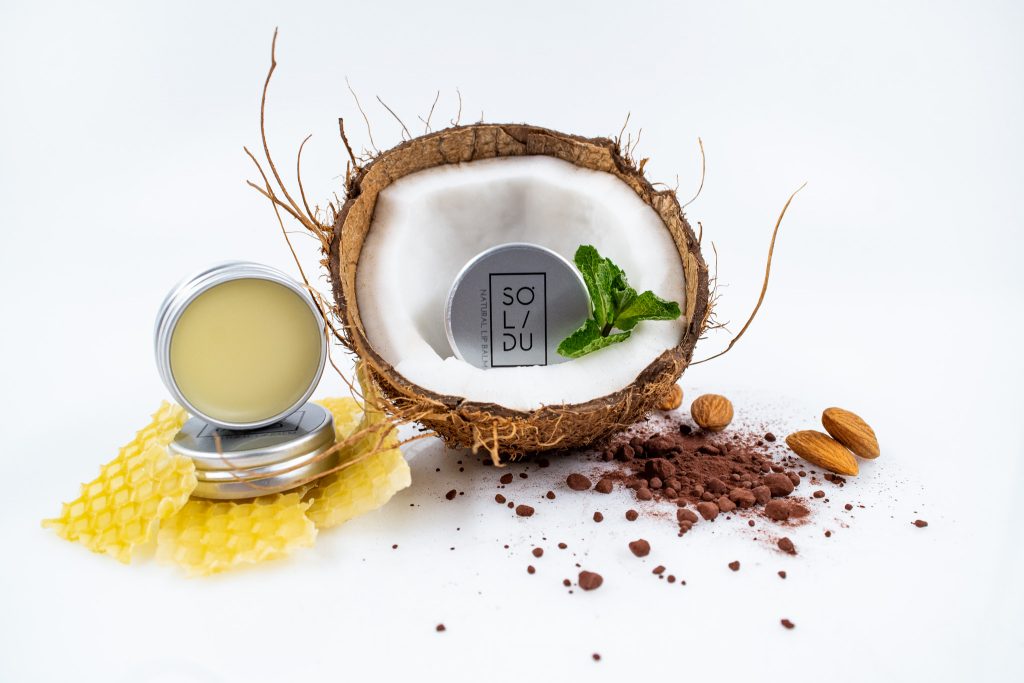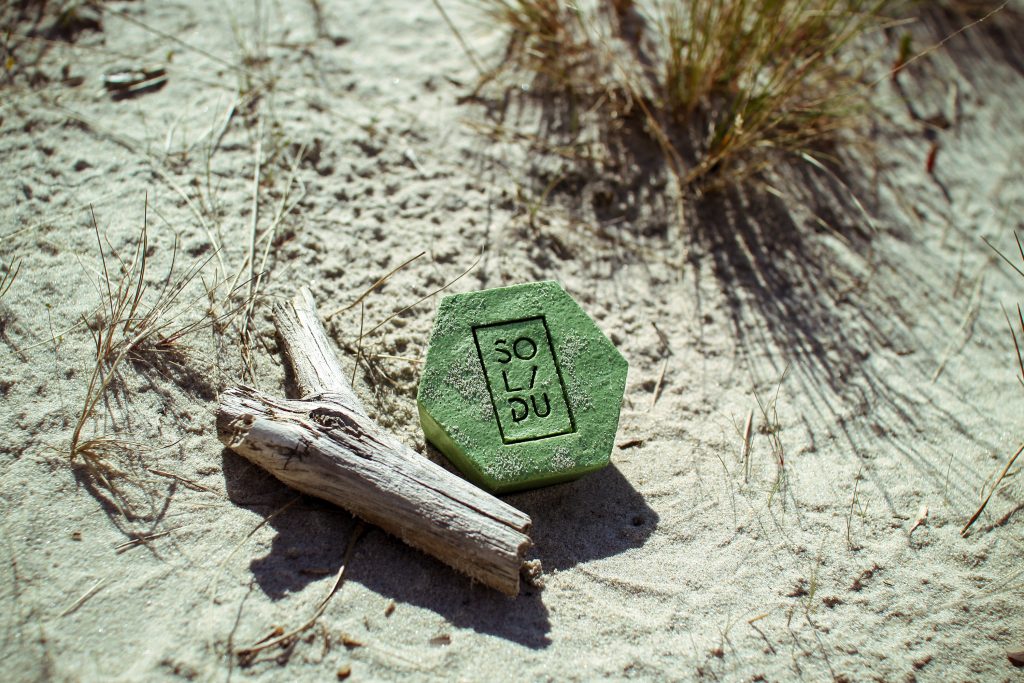 Today 'Solidu cosmetics' production is packaged in recycled cardboard, but soon it will be replaced with starch-based packaging so that consumers can compost it themselves, without having to send it again to recycle bins. Moreover, the product itself contains only biodegradable ingredients, in contrast to other brands that use microplastics.
This business idea supports the Zero Waste philosophy. "In today's society, you simply cannot avoid taking into account the environmental impact in any business", - Vaiva emphasises. However, their haircare products are not for zero-wasters exclusively, but are easy to use and carry around for anyone.
The Journey
Born in Lithuania, Vaiva lived in China for several years, and once she decided to leave, she had no real destination: "I was leaving China, but I wasn't going somewhere, I went travelling around". When making this choice, she had to decide what to do with all her belongings.
"I gave away all my things except from one backpack". Vaiva packed the essentials and left. "That's when I discovered the solid shampoo and it blew my mind! - I was amazed that I never knew about it, and neither any of my friends. I always knew that shampoo and conditioner were liquid. It never crossed my mind that it could be solid. After I found it, I shared the link with everyone, I wanted all my friends in China to buy it", - recalls Vaiva with enthusiasm.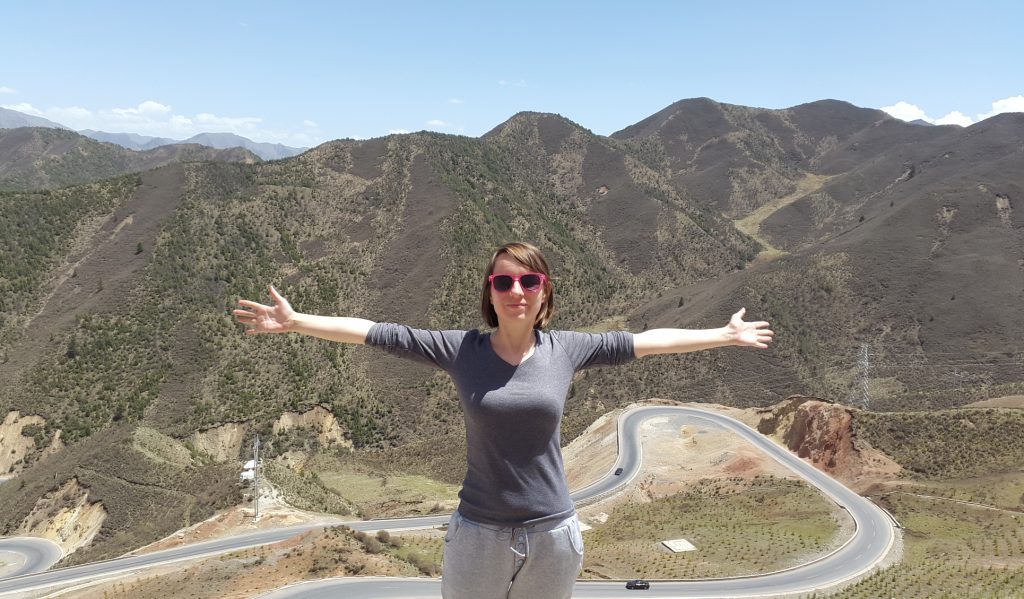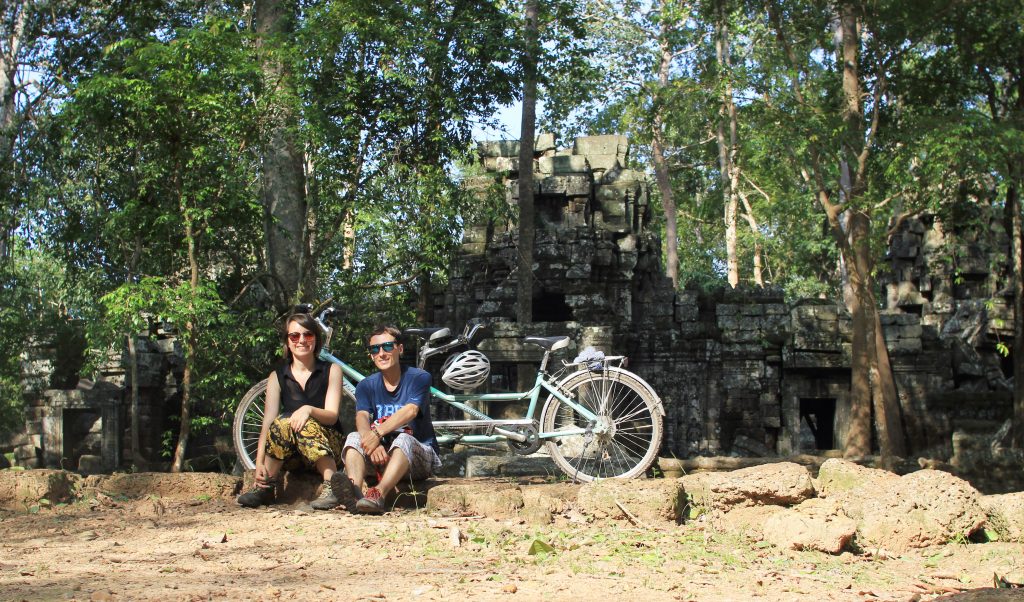 After this trip, Vaiva returned to Lithuania and started making solid shampoo and cosmetics by herself. "I was experimenting with lots of different products and was giving them away as a present to everyone - my friends, and family. But after a while there was no one else to give as present, so I thought to myself: I need to start selling it!". This was how the business idea came to be, says Vaiva.
In 2017, she started selling soaps in street fairs and different events: "At the beginning no one trusted shampoo can be solid, people were very sceptical". So Vaiva insisted people to try it, and give it away for free. Then those same people realised that it works and it's a good product, so they came back and bought it for themselves and as presents for their friends.
Passionate team
Since the beginning, three years ago, 'Solidu cosmetics' has expanded to a larger facility and team with 8 people working in production, marketing, design, and sales. Except for Vaiva's boyfriend, the team is composed by young women.
"Everyone here has come with a desire to work with something different, something they care about. We received amazing motivation letters from applicants", - Vaiva explains surprised. She did not expect so many people being interested in this business.
Most of them, according to Vaiva, are not there for the money, but for their own conviction on the cause of the business.
When asked if it was intentional not let any men joining the team, Vaiva smiled. The truth is that they have only received one application from a man in all this time. Unfortunately, she adds, "Lithuania remains a bit conservative society, where making cosmetics is not manly enough".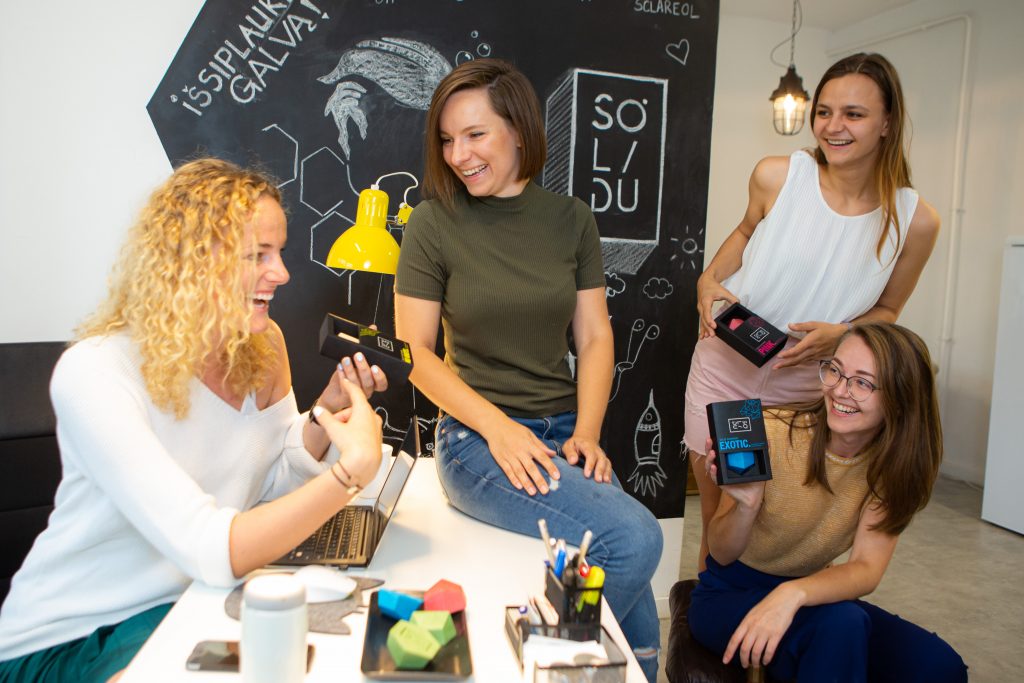 Everyday challenges and educating the costumer
It's hard to be idealistic. "Products can never be 100% good, as many brands market themselves – it is simply impossible. In every step you take, you need to make choices and draw a line on how good to the environment you can be", - explains Vaiva.
According to her, it is really hard to get the raw materials without plastic, either in the packaging, filling or containing microplastics: "We always ask suppliers, if their product contains plastic, what does it contain, where does it come from. And they often tell us we are crazy, what do we care! It is really hard to know where raw materials come from and under what conditions they were elaborated – suppliers keep this secret, or simply lack information themselves of the entire supply-chain".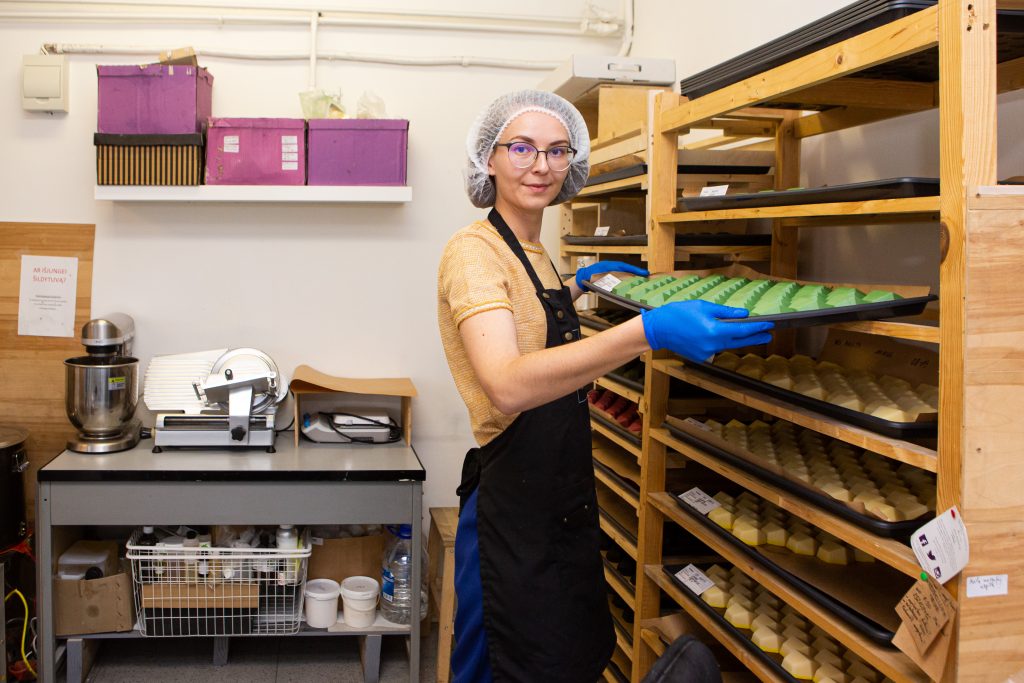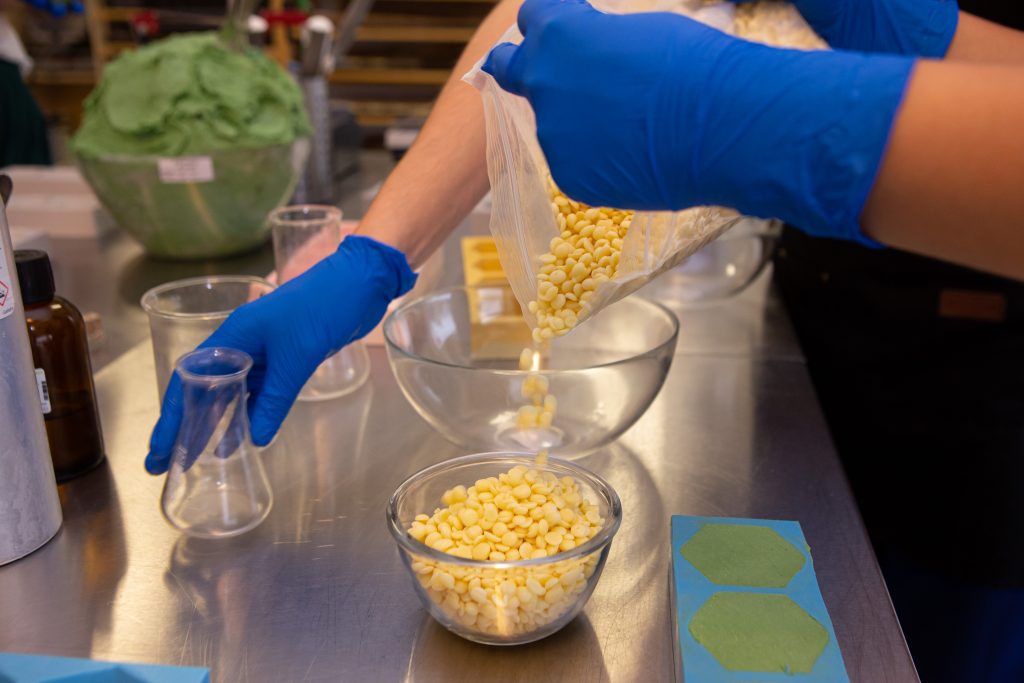 Also, one needs to go beyond the labels. In Vaiva's words: "If labels say eco it doesn't always mean it's good for the environment, or if it says natural, it doesn't mean it's good for your skin. So, our work has involved teaching the people and the market, about what really means natural, what is good for the skin" - "We are trying to be as scientific and open as we can".
When asked why it is so important to tell the truth and be open about the down sides, Vaiva emphasises "this is what I would like to hear as a consumer. Ten years ago, I wasn't environmentally conscious, I wouldn't have been able to know about the environmental consequences or get how information about it. So, you need companies to be honest and speak up about the challenges, and down-sides of their products".
Political responsibility
Companies often transfer the responsibility to the consumer to keep producing plastic packaging and other unsustainable products. They typically do so based on consumer demands: people buy plastic bottles so it's their responsibility. "In this way they are blaming the consumer for their choices, but often the consumer has no alternative" Vaiva notes. "I find it impossible to believe that companies cannot change their practices. They do it to save a little money".
For this reason, Vaiva is convinced that responsibility needs to be given to companies, and that political decisions need to be made to influence supply-chains: "Politicians need to make bold decisions, but packaging companies have incredible power over decisionmakers". That's why people need to vote for the right people, those representing interests of environmental concern, Vaiva thinks.
"Right now, there are a lot of regulations for companies and forms to be filled-in about the waste produced – but for what end? What do they do with it? Is it just paperwork?". Vaiva believes that without emphasis on implementation, these regulations are nothing more than window dressing.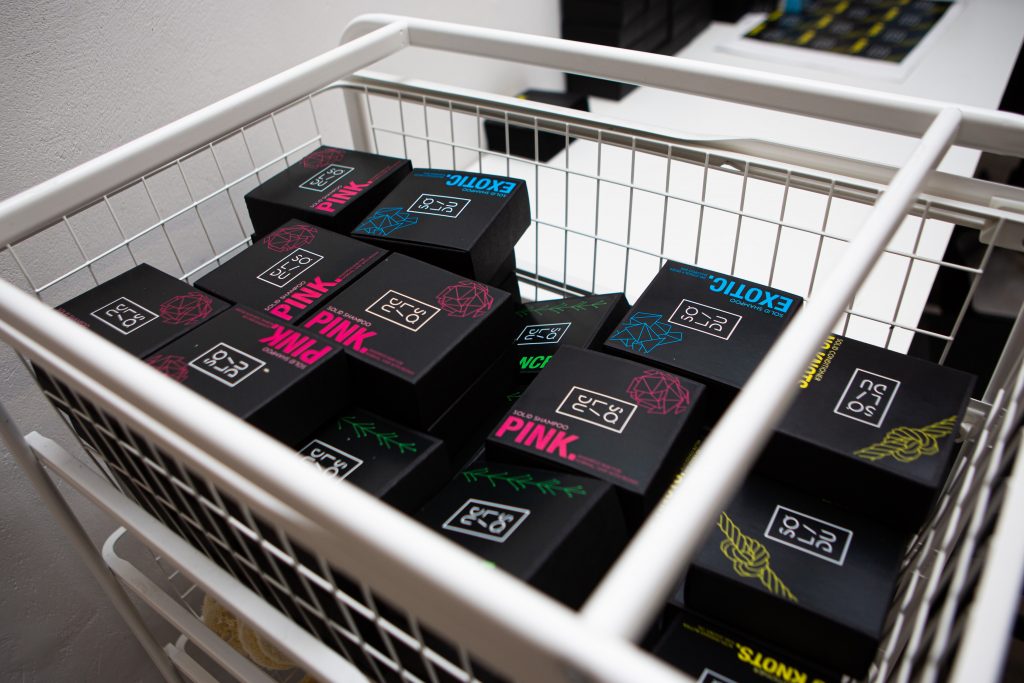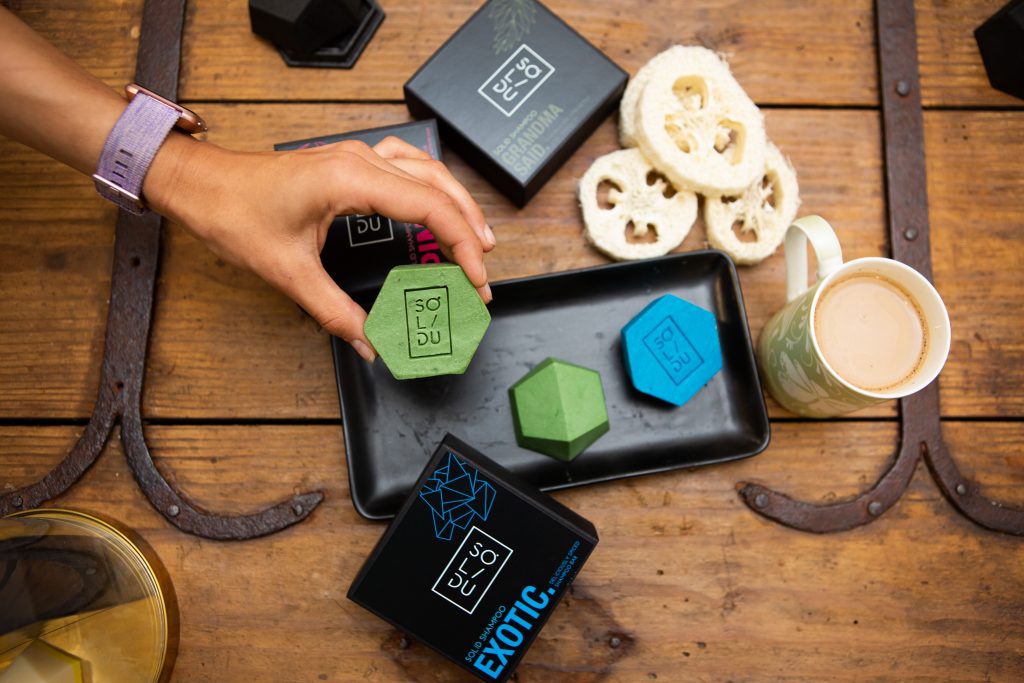 Future steps and Covid-19 impact
'Solidu cosmetics' has already selling points in Latvia and Estonia, but company wants to expand beyond the Baltic states and other European countries. Currently, the Corona crisis is obstructing many plans to participate in exhibitions and to expand. Yet, Vaiva remains positive "people still need to wash their hair, still need cosmetics, so this effort will continue".