Marina, Ole Kristian & Mathias: Championing circular economy through material reuse at Loopfront
Circular economy. Reuse, recycle, find new opportunities in the old. We often hear this in connection to our consumption:  clothes, food, electronics. But what about the building and construction sector? Established in 2018 by architects from the Norwegian University of Science and Technology (NTNU), in close collaboration with the construction sector and property owners, the company 'Loopfront' is offering construction companies and organisations a simpler way to track and reuse their materials. 'Loopfront' is 'reuse made simple'. It is a case of circular economy in practice. 
---

By Mari Wøien Meijer, Nordregio
Background
With a large share of the CO2 emissions in Europe and Norway stemming from the building and construction sector, it is clear that radical changes are needed to cap emissions. According to the International Energy Agency, the building construction emissions, connected to the manufacturing of building materials alone, amounted to a total of 39% of global energy-related emissions in 2018 (International Energy Agency, 2019, p. 16). This demands a rethink of the building and construction sector, bringing building materials under scrutiny. Addressing this issue touches not only the ways building materials are manufactured, but also the way we approach used materials. Rethinking material use does require changing building material-related regulations, but it also requires changes in mindsets and attitudes. This is where 'Loopfront' makes its mark.

'Loopfront': Impact and benefits
'Looprofnt' is combining the recycling of materials with clever digital solutions – creating a database from which construction companies can pick and choose between existing materials within their organisations. This saves not only time and money for the organisation or company, but also the expensive and polluting act of constructing new furniture, building materials and the like. Time is saved by the simplification of the old and complicated jungle that is excel spreadsheets or lengthy word-documents, by listing and categorising materials in a neatly organised database. 'Loopfront' vision is to contribute towards the mitigation of the global material waste through a reuse-database. The database also allows for the sharing of information between collaborative partners, and 'Loopfront' offers help to overcome technical, logistical, and legal challenges.  'Loopfront' is a simple solution to a complex problem and it may have wide reaching, positive effects on society and our environment.
The young and dynamic team (6 of 11 employees are under 25 years old), is a result of 'Loopfront' consciously tapping into the talent pool at one of Norway's leading universities, employing driven individuals to take 'Loopfront' to new heights. The entrepreneurial drive, passion for sustainability and dedication towards the company's development is clear when speaking to three of its young employees. "I really want to see our product ['Loopfront'] in use everywhere. The sooner it is on the market, the more we are able to save in the long term and make a difference", Mathias stated.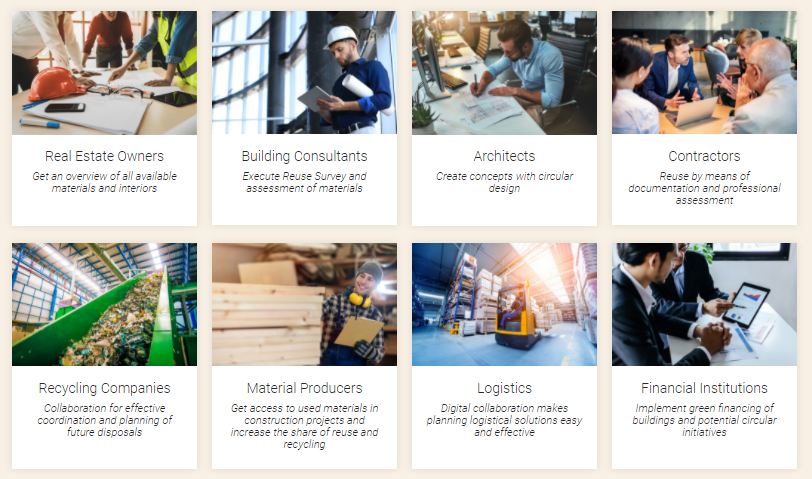 How it works: 'Loopfront' is currently an internal marketplace. The idea is that companies which have materials left over on one building site might be able to use these or allocate these parts for a different building site. You register the materials or the objects, and afterwards, the next user in the company is able to see what is available and where it is. If you are looking for office chairs for a project somewhere, you can tap in 'office chairs' and find them in your database at a specific location, with a photo of the product. 'Loopfront' is currently a webapp, but they are working to format it to work on different devices. 
The journey towards 'Loopfront'
Marina, Mathias and Ole Kristian are all full-time students at NTNU, working part-time at 'Loopfront'. The timetable is not always the easiest to manage, they admit, but the potential and wide-reaching effects of the company's idea make it all worth it. Working in a start-up is also a big pull: "Being able to take part in something, and build it from the ground up, is great. Developing technology for something more than just the technology itself is important to me," Mathias declared. The ability to actively promote and enable a more sustainable and circular building and construction sector was an important underlying factor for all three. 
Marina is 'Loopfront's' marketing manager and made her way into the company through her MSc degree in Architecture. She first got acquainted with 'Loopfront' when her old high school was being demolished, when she and one of her coursemates were sent out to assist in the process: "We went there to register all the left-over inventory and building materials in the empty classrooms and hallways. It was quite a strange feeling going back there to see an empty building", she recalled.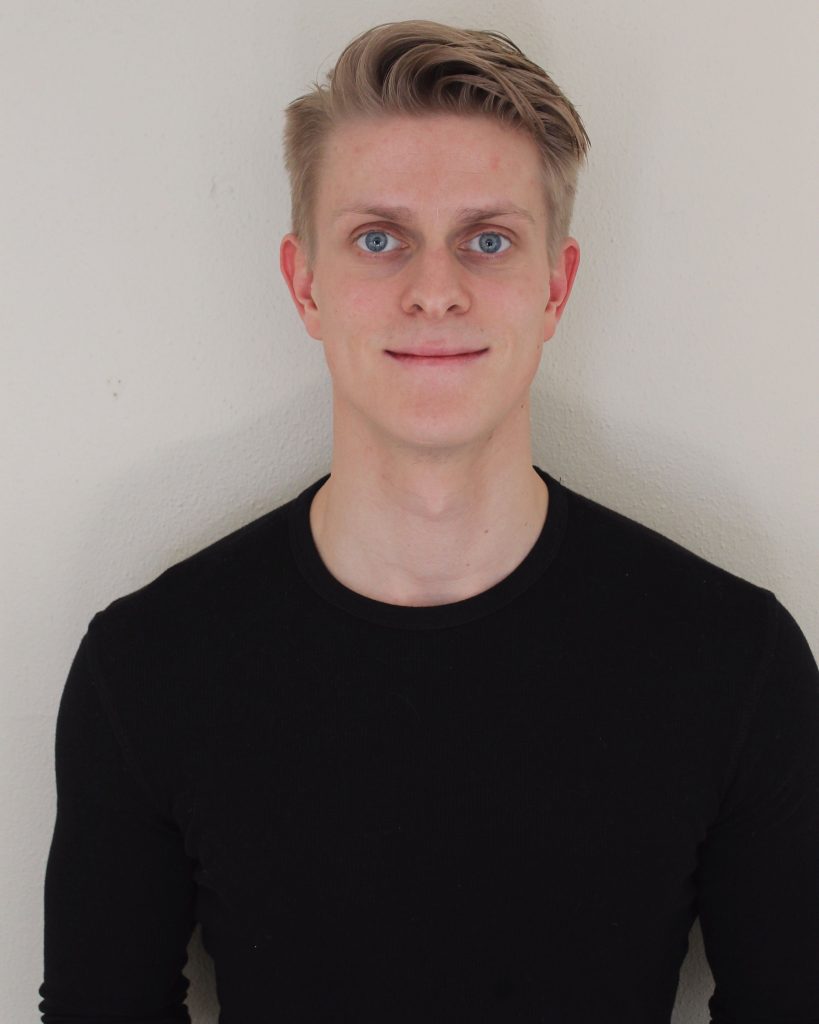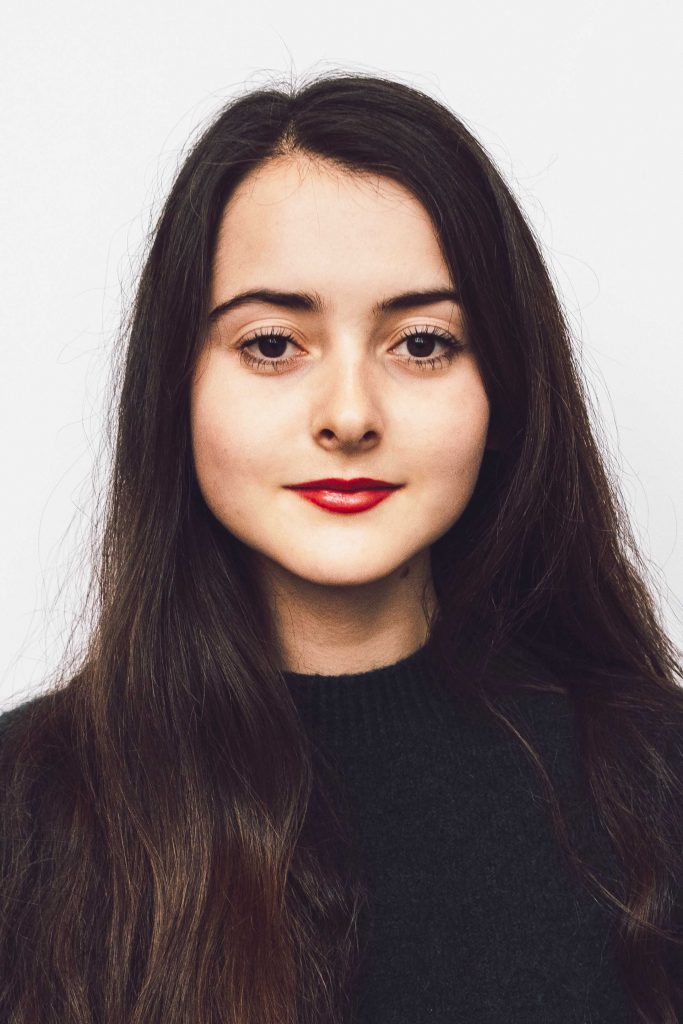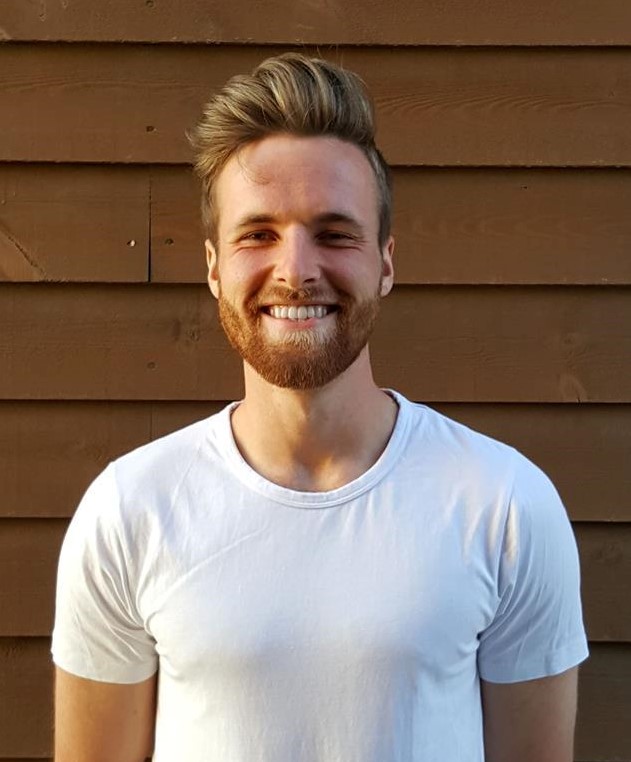 Marina described the opportunity to work for 'Loopfront' as a valuable way to explore new aspects of sustainability within the building and construction sector that was not really concretised in the course curriculum. According to Marina there was always a lot of talk about the emission-part of the sector, but little about what could be done with the materials that were already there: "There is a lot of focus on new designs and designing new buildings from scratch in architecture, and not so much about the opportunities that exist within existing materials", she said.
Ole Kristian and Mathias are software developers and are developing the backbone of the 'Loopfront' database. They describe the development journey as quite the learning curve but being able to put into life what they had only read about theory through their university courses, is invaluable. There is no template, no 'how to'- guide. The ideas are raw, and the vision is theirs: "It is quite a small team, and the task is thus relatively big in the starting phase. But you grow so much with this level of responsibility", they agreed.

Ole Kristian and Mathias both got involved in 'Loopfront' following the IT-days at their university. They were approached by the CEO of 'Loopfront', Michael Curtis, who described their vision and idea: "When he [Michael] explained the idea, I was wondering why no one had ever done this before. Someone should be doing what we do. That was a major reason for me to join the company", Ole Kristian explained. Mathias had a similar experience: "It was quite an eyeopener when Michael told me how much is being wasted in building materials, and it was clear that digital tools were a possible way to solve this challenge. It is pretty cool to see how we're able to contribute towards change".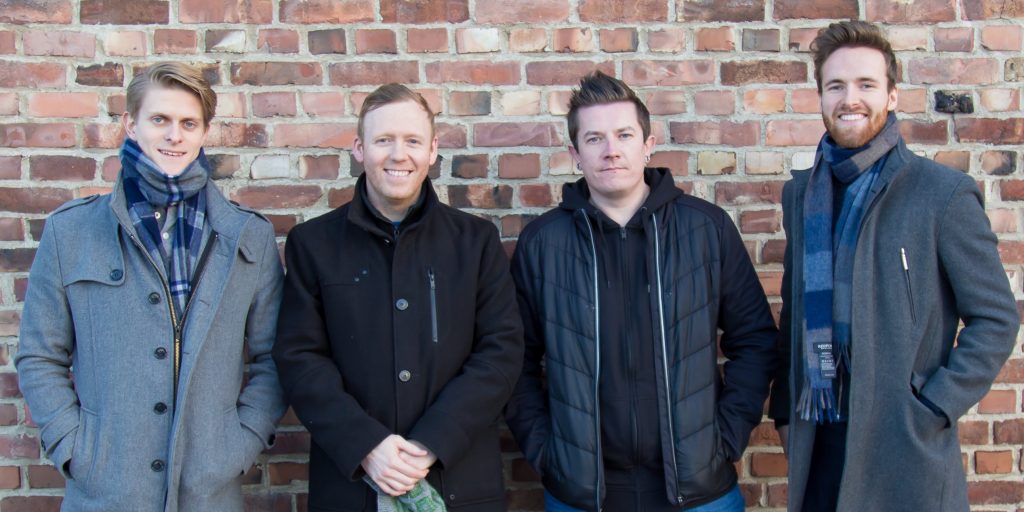 Overcoming challenges
Being able to show examples as proof of concept is important for the further development of 'Loopfront'. "The construction sector is not entirely sure how to reuse materials, so spreading information is important. Showing that it is not only possible but easy, impactful and profitable to reuse materials" Marina stated. Asker municipality in the southeast of Norway is a good example demonstrating the viability of 'Loopfront's' idea. "It's a really good case, and they were very pleased with [the database]", she added, "Just by registering and reusing their own resources by using the ['Loopfront'] database, the pilot-project with Asker municipality resulted in the significant cap in CO2, reduced waste and additionally resulted in economic savings overall for the municipality".
Future opportunities
The team is growing in confidence and their ability to make a change. They also believe that anyone with the passion, drive or an idea has the opportunity to act on it. Everyone can do something, and we all have an idea that might make small impacts or have wide-researching positive effects when it comes to our environment. Whether this is acting on and giving your own idea a go, or joining a start-up and working towards a common vision to enable a circular economy, all three agreed that the most important thing to do is to dare to try: "The worst that can happen is that you gain experience", says Ole Kristian asserted.
NOTE: Marina has also written some interesting blog posts on themes pertaining to 'Loopfront's' mission. Looking to know more about laws and regulations surrounding the reuse of materials in the building and construction sector? In this blogpost Marina has interviewed a lawyer firm on the legal questions connected to the construction and building sector. There are different laws regulating different aspects of materials; chairs and furniture is different from planks and timber. The EU is also currently working to solve the problems surrounding the reuse of materials and open up for the possibilities of facilitating regulations that allow for the reuse of materials, as part of their ambitions regarding the circular economy. To learn more, have a peak here.
Photos: 'Loopfront' archive.