Vinh Hoang: Plant based alternatives to plastic
A small international team of young people driven by their love of the environment are using a centuries old Indian tradition to replace single use plastics with leaf-based plates for the catering industry. With a sales unit in Uppsala, 'Leafymade' imports plates and bowls in a variety of sizes and styles made from the leaves of the Shorea Robusta tree and produced by a specially recruited co-operative of local women organised by the NGO Manav Vikas, living in the Indian state of Odisha.
---

By Myriam Chilvers, Nordregio
The Idea
Often the best ideas come when you change the focus of what you are doing. Vinh, a 30 year-old entrepreneur of Vietnamese parents who had immigrated to Sweden in the 80's began his career by concentrating on the design of a new style of lunch box better suited to fruit and vegetables. It was not the design that was wrong it was the material – plastic.
Suman Mehta and Meenu Choudhary, who were later to become Vinh's 'Leafymade' business partners,  were initially meant to help Vinh improve the lunchbox but after a quick introduction to a leaf plate the two young Indians had lying around at home, the team decided to pivot, and focus on traditional Indian leaf-based plates and containers. "I thought it was a fantastic idea, I liked it immediately."
The three decided to investigate the potential of this natural alternative to plastic further, Vinh at this stage had never been to India, had never seen the product and knew nothing about its production or cultivation. "But I was intrigued!"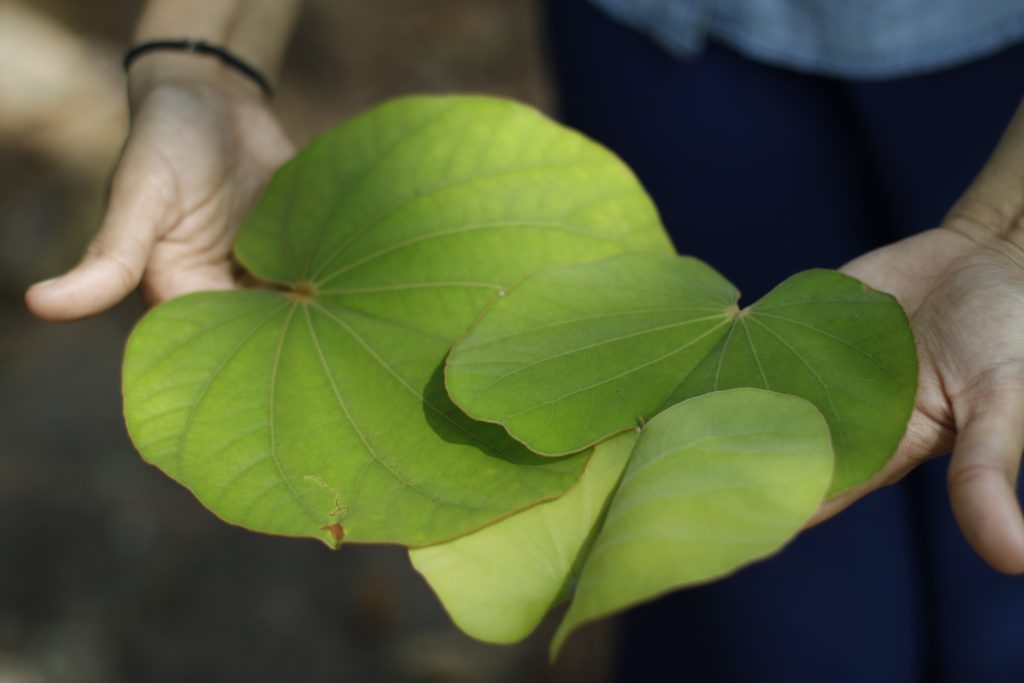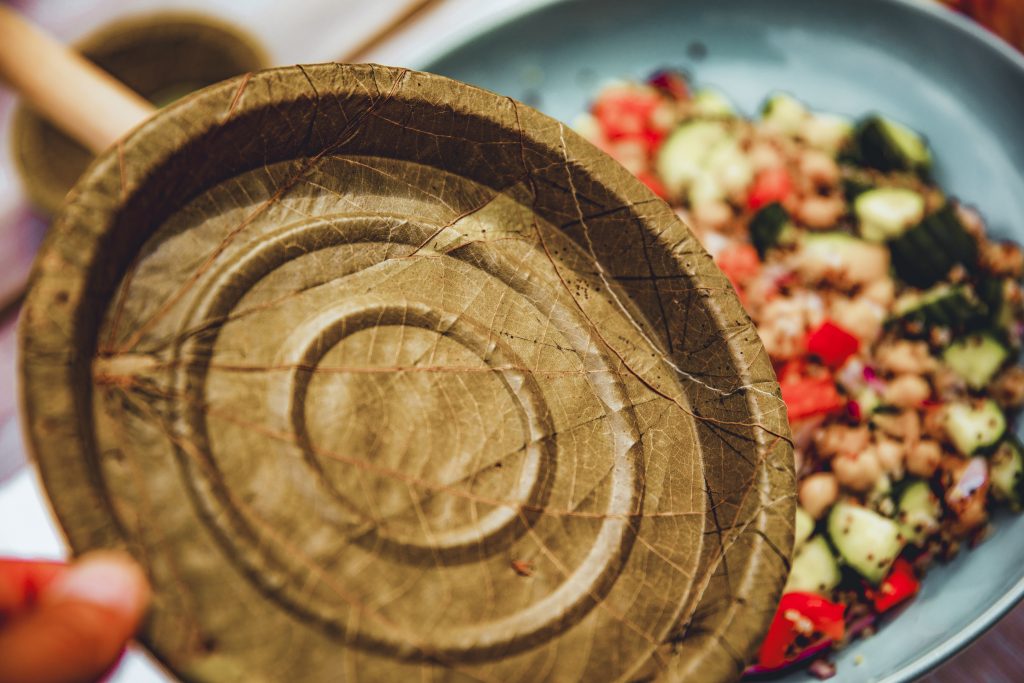 The Journey
This was back in late 2017. As Vinh recalls, the initial stages were not easy. "Our first target customer, a kebab shop owner asked us to leave abruptly. We were not there to sell anything – simply to ask if the owner would have any interest in replacing some of the single use plastics in food packing and serving". A different day and a different target. "A few days later we visited a local vegan restaurant. His response was very different, "we had found our niche".
Like many small businesses, 'Leafymade' began in Vinh's home. Eventually, however, as Vinh had previously been a member at Drivhuset, he was invited to join the Base 10 (a start-up community).  "Uppsala University gave us some initial funding and advised us to contact SLU – which we did – and they provided further funding and access to researchers, particularly on the agricultural aspects of the production.
When the owner of ICA Kvantum Uppsala/Gränby became the company's one of the first investors and customers Vinh realised they were on the right track. "Things started to feel more stable," Vinh comments.' Leafymade' is now part of a 3-month long accelerator program sponsored by Coop, Sweden Food Tech and Norrsken.  "We hope this will help us survive the economic crisis induced by Covid-19 outbreak." adds Vinh.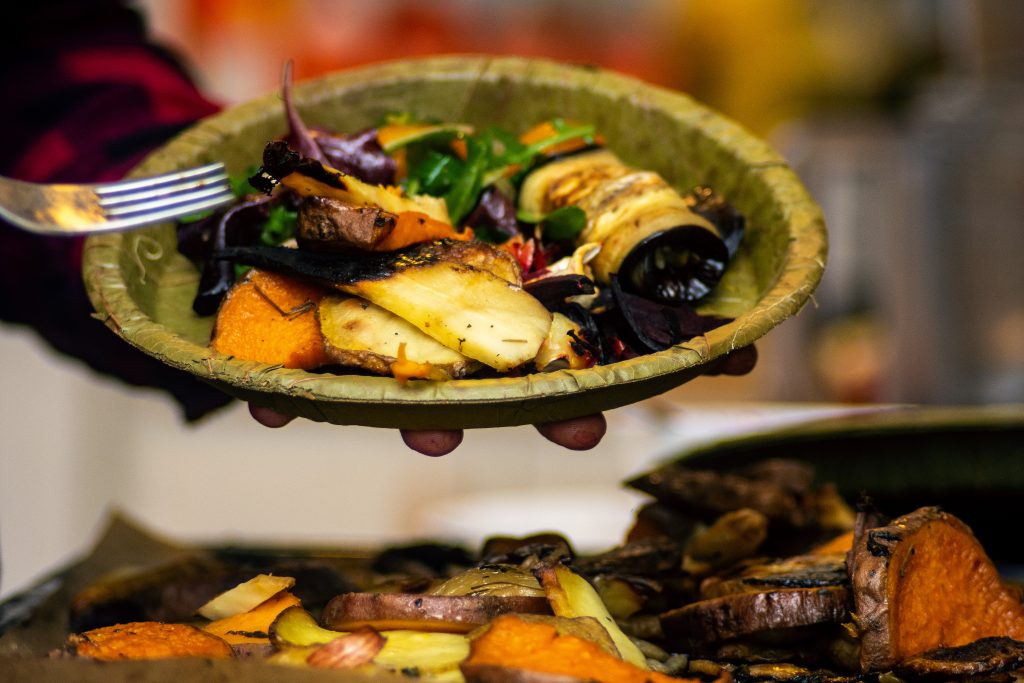 About the Entrepreneur Vinh
Vinh Hoang is the first to acknowledge that 'Leafymade' is essentially a team effort. "Nothing compares to the amazing team-effort and passion at 'Leafymade'." he says. But he was certainly its inspiration. Nevertheless he is keen to point out that his route to entrepreneurial success was by no means conventional.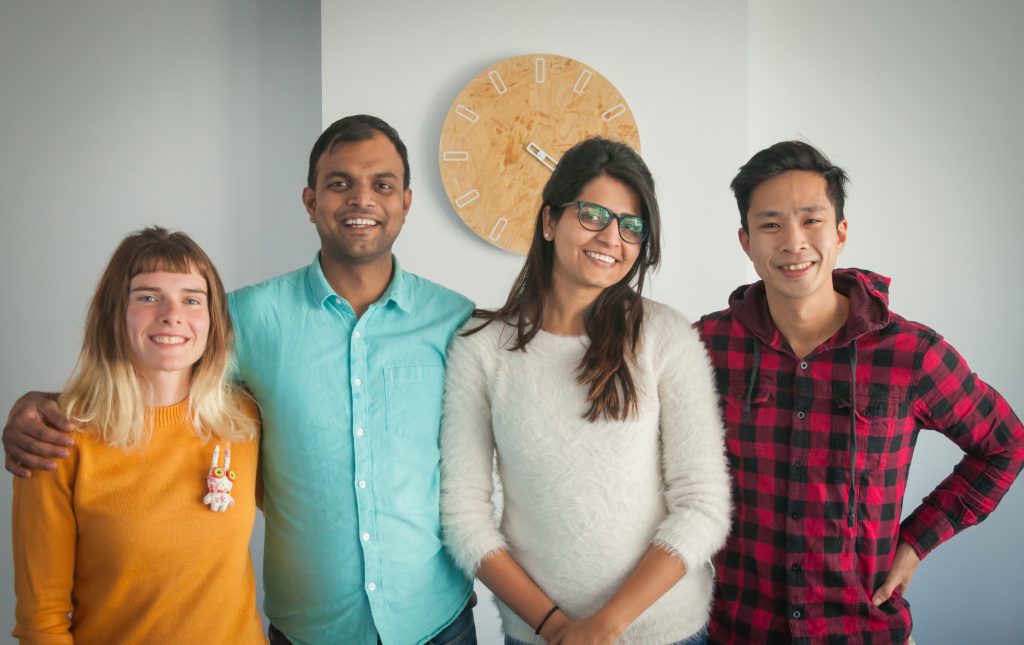 His parents wanted him to study and get a stable job. Vinh went to engineering school but in his last year he picked up a book "Rich dad poor dad" by Robert Kiyosaki. He had found his calling. He was going to try to be an entrepreneur. "I thought starting a business was only for people that were better than him, with more experience and know-how – after all, what did I know about starting a business?"
It is not an easy transition to the upfront demands of the business world. It takes a special kind of courage to promote a new idea however great its potential. "I suffer from stage fright, and can get very nervous every time I need to stand up in front of a group and present my company and my ideas. But I like challenging myself, and learn a lot every time. And I think it is worth it."
"Perfect Timing"
Timing is crucial and in this sense 'Leafymade' had its first stroke of luck when the European Council formally adopted a law banning single use plastic and giving member states two years to put it into practice. "Perfect timing!" Vinh adds, "we felt like we were neither too early, or too late with the introduction of 'Leafymade' disposables.
In addition 'Leafymade' is keen to promote the aims of the United Nations Agenda 2030 which has much wider aims. All 17 of the sustainable development goals included in the Agenda are set out on the 'Leafymade' website to emphasise that it wants to go beyond simply reducing the use of plastic in the catering industry. "We work in the hope - ambitious as it may seem – that one day India will give up on the use of plastic." Vinh adds. For that, education will be crucial and here he feels 'Leafymade' is doing its part.
"By providing sufficient training to our employees in India we improve their skills and capacities. Our salaries are sufficient for our employees to afford good education for their children," the website insists.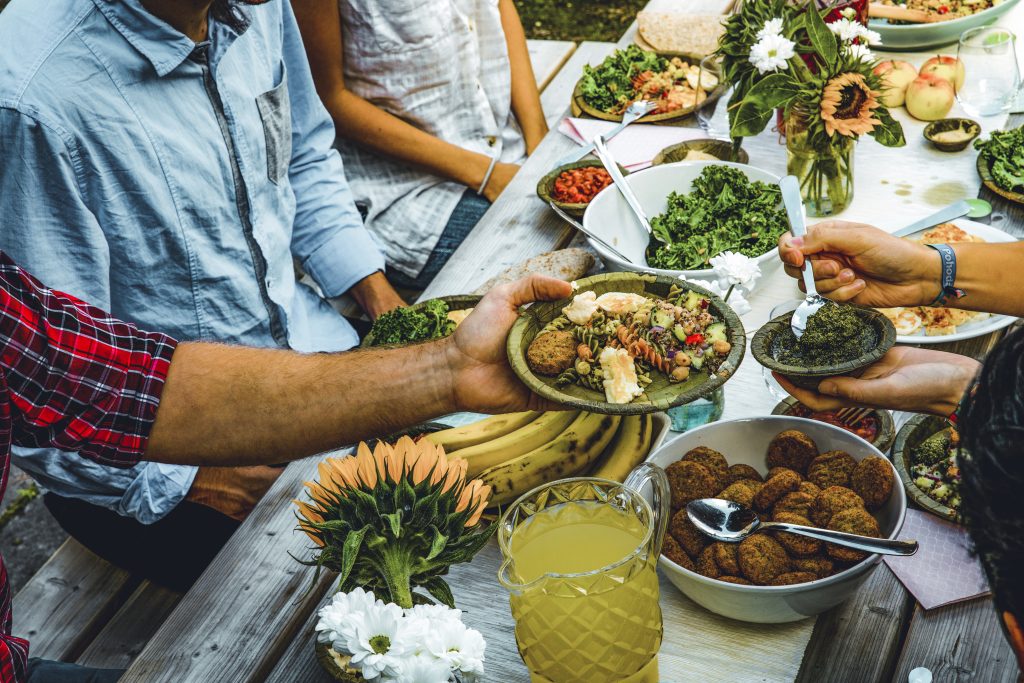 The Production
The founders of 'Leafymade' found Manav Vikas, an NGO, working in the Indian state of Odisha in the north east of the country on the Bay of Bengal. For generations there the women have made plates, bowls and other kitchen containers from the leaves of the Shorea Robusta tree that grows well in tropical conditions. But, increasingly, plastic was threatening their business and their only source of income.
Vinh saw an opportunity to reverse this trend. By selling the product in Sweden with higher margins the traditional craft could continue to make economic sense and allow the families to stay in rural areas. "The NGO had been about to stop before we came along – I think we are their only international client," Vinh says with obvious pride.
"We especially want to give women the opportunity to lead a self-determined life by working for us. 'Leafymade' philosophy is that we leave nothing behind, and we leave no one behind." Adds Meenu Choudhary, co-founder of 'Leafymade' who spent time living and working with the women in Odisha.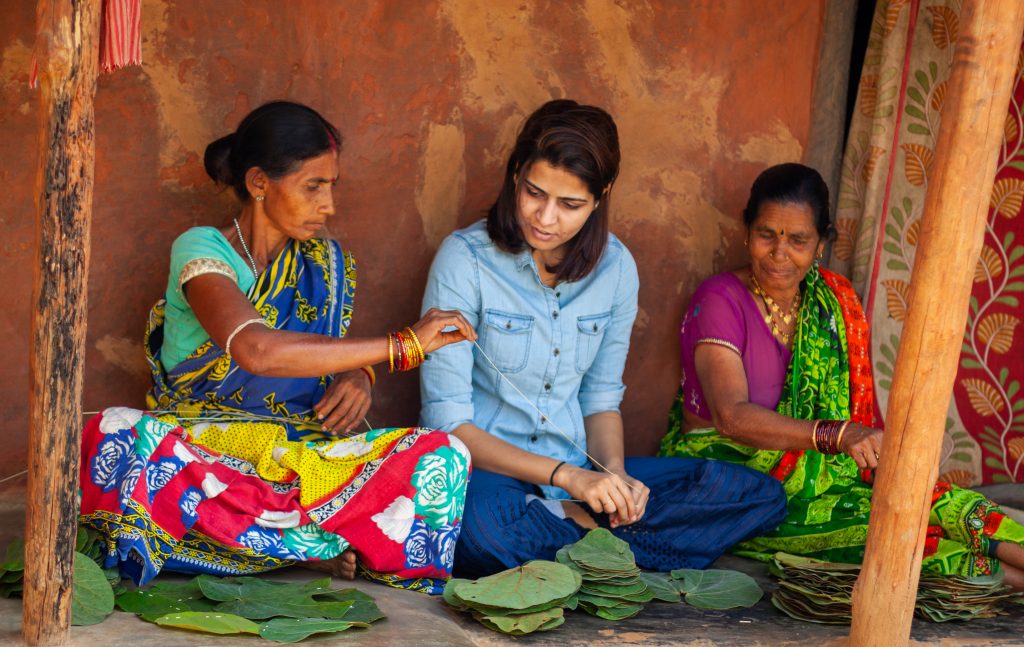 'Leafymade's' headline contribution to the sustainable economy must be the 2 tonnes of plastic which it has already replaced by its innovative use of a natural alternative, but Vinh makes it clear that his aims are wider.  The challenge he sets himself is not only focusing on the product and how it's sourced but also on packaging, shipping and presentation. "Even the ink on our stickers has to be green."  All this, he concludes, can only be achieved "by cooperation with local and international NGOs and state bodies to achieve a more sustainable and equal future".
Photos: 'Leafymade' archive.