Amit & Monika: Digital tools and their potential in improving food systems
Agriculture is as old as civilization and sometimes its processes can look rather archaic. However, new technologies, new practises and new management tools are becoming more accessible in agroindustry just like in any other sector. In 2017, Amit Vaghasiya & Monika Gumbytė founded Agroclear, an independent marketplace helping farmers and buyers trade online. The online platform is helping increase transparency and bringing buyers and sellers closer together by eliminating the need for middlemen in trade. By levelling the playing field for all producers, organic and certified ecological growers are seeing an emerging opportunity to become more competitive and promote their produce independently. In addition, Nextrade, the parent company founded by the same team, provides business management tools for agribusinesses. By supporting individual agribusinesses to overcome bottlenecks in their operations, improvements made in Agroclear's platform benefit the whole industry.
---

By Agnė Dapkuvienė & Alberto Giacometti, Nordregio
Agroclear: Trade services
Agroclear is a trading platform for farmers and growers to easily find buyers without the need of brokers. The Agroclear online platform collects and organises global market data, and manages the communication between buyers and sellers, including selling offers, buying requests, contracts, and paperwork in a simple harmonised system. Farmers just need to register and publish ads with their offers. Ads are published anonymously and can be customised to target different types of companies, for example: distributors, processors, exporters, traders, large farmers, etc. Then users can make and offer which can be negotiated. Once the two parties reach an agreement the deal is sealed with a legally binding contract that can be approved with an e-signature. This service can be used regardless of the size of the company or the deal. As more and more users join the marketplace, the platform aggregates the market data in a way that farmers can easily access and look at the market prices in real time. The service is entirely free for sellers and buyers.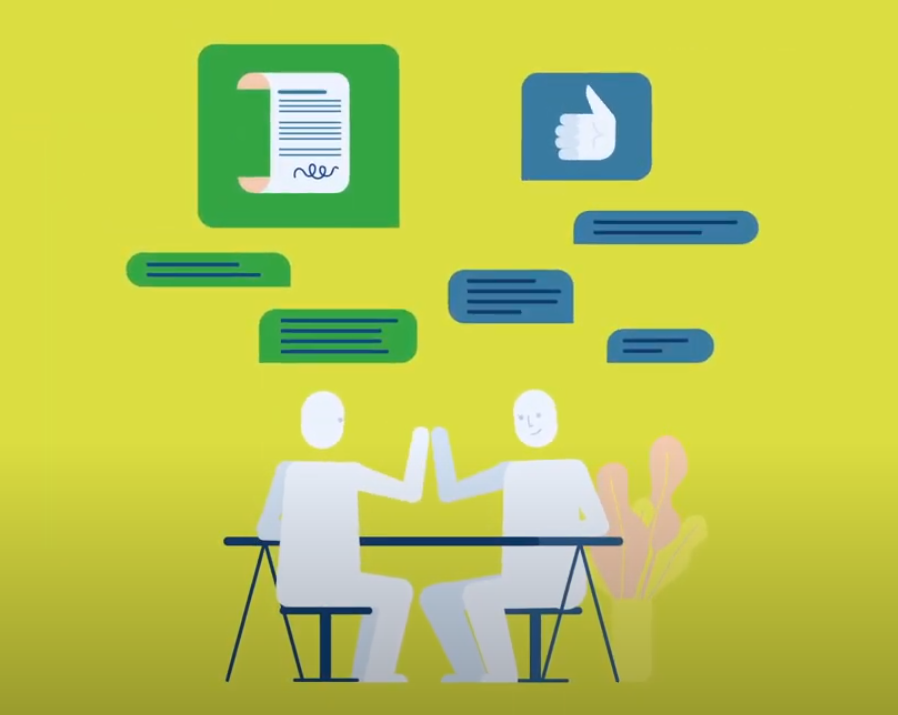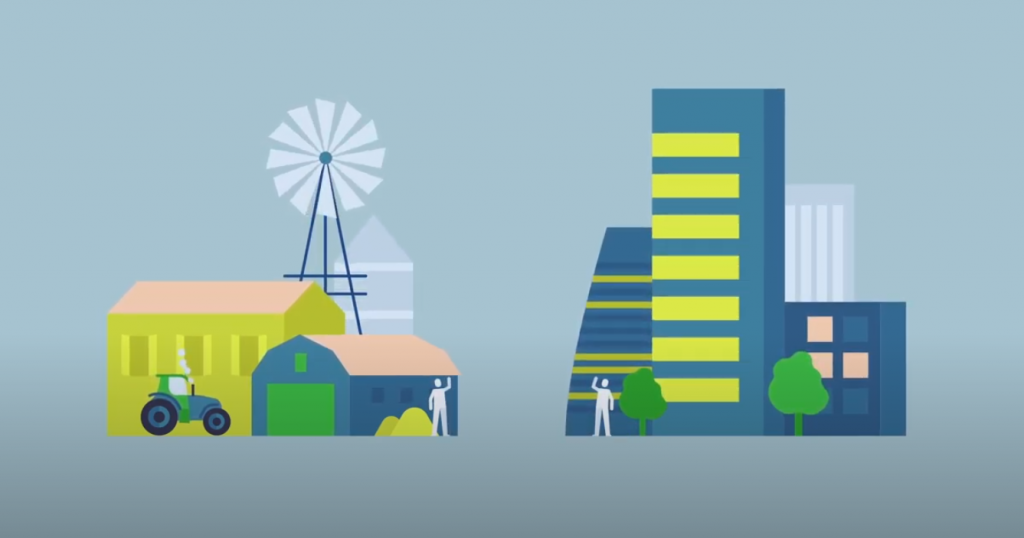 Selling directly through Agroclear platform removes a long list of middlemen, from brokers, agents, market analysts and logistics. By cutting all the fees and commissions intermediaries take through conventional trade, buyers and sellers are able to trade under fairer conditions and receive higher earnings. Additionally, users significantly reduce administrative burden and the time spent in trade and negotiations.
Amit thinks that "free trading feature to a digital food chain management platform enables truly self-reliant food chain professionals who can leverage best practices that are on-par with innovations in other industries as well as other countries. If we can help these users achieve their goals while making sure limited available resources such as land, labour, water, time, and money are not wasted then it is a win-win for all. We believe in a 'non-zero-sum game' [or win-win] approach because this is purely out of introducing sustainable practices".
Nextrade: Management systems
Nextrade, Agroclear's parent company, provides a management support tool that is specifically tailored to agribusinesses needs. With Nextrade, agribusinesses that look for a custom solution to improve their day to day management needs, can get adaptable expansion of the trading platform connected with logistics/transportation, finance, insurance - and any other organisational needs in one completely secure private business management system. Agribusinesses, in this case, does not include farmers themselves, but distribution and processing companies and cooperatives. Most agribusinesses of a certain scale use some form of Enterprise Resource Planning (ERP), which is an integrated management system mediated by software that collects, stores, manages, and helps interpret the data needed to run the business.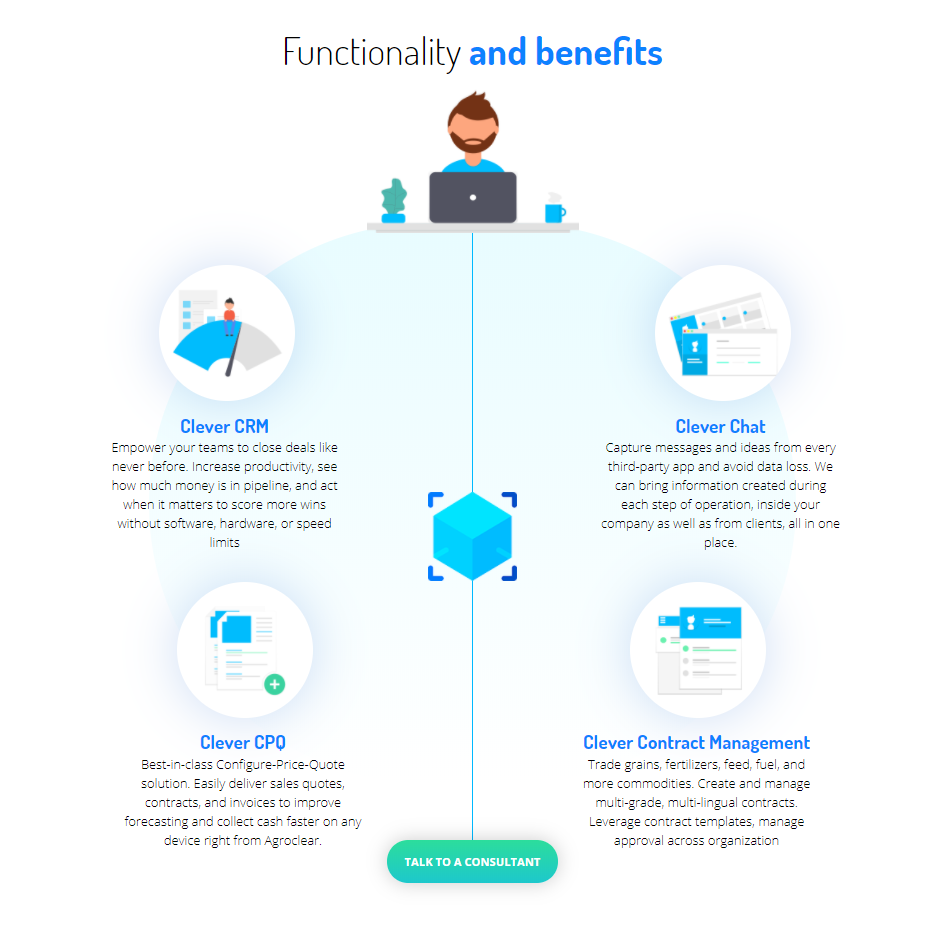 Nextrade supports agribusinesses design and improve ERP systems, and to find simple solutions to bottlenecks identified by businesses themselves. Considering that data in the agroindustry and ERP systems so far are mostly unharmonized, Nextrade is building on the learnings and good practices of other sectors to develop solutions for the specific needs of the industry. As these systems continue to develop, new solutions do not rest on single businesses but improve the whole system. In Amit's words: "we build the platform for the industry, not just for individual businesses". This in turn benefits the overall food system.
Amit explains that the world's four biggest agribusinesses control up to 90% of the global grain trade and they use custom-built IT systems to ensure they have an edge over others. The promising yet hidden context is that their overall share is approximately 9% of all cross-border trade. This means that most of the agri-trade happens within a country's boundaries. "That is where we put our focus. By offering an independent and scalable agribusiness management system, we ensure local growers and distributors have the toolset to not only compete but also scale operations efficiently. If we could help level the playing field and pass on the benefits vertically as well as horizontally, then we could see more efficient growers and distributors function cooperatively".
Sustainability
Agroclear and Nextrade aim at improving decision making by providing better price discovery and digitized process management. As a virtual marketplace, Agroclear does not specifically make agroindustry more sustainable. What is traded depends on buyers and sellers (supply and demand). However, Amit notes that by improving the food system in general, through fair-trade, price discovery and transparency, they are levelling the playing field for organic and certified ecological growers. In turn, "organic growers contribute directly to health and environment by producing food that is as nutritional and poison free".
Bringing producers and consumers closer together makes sustainable products more competitive and empowers both the consumers and the producers. Consumers are able to make more active choices on what they purchase, while producers gain more freedom to decide what they sell. With the demand for organic products expected to grow 8.4% per year by 2026, mostly because of changing consumer preferences, Agroclear can be the enabler for the supply to meet a growing demand for sustainable products.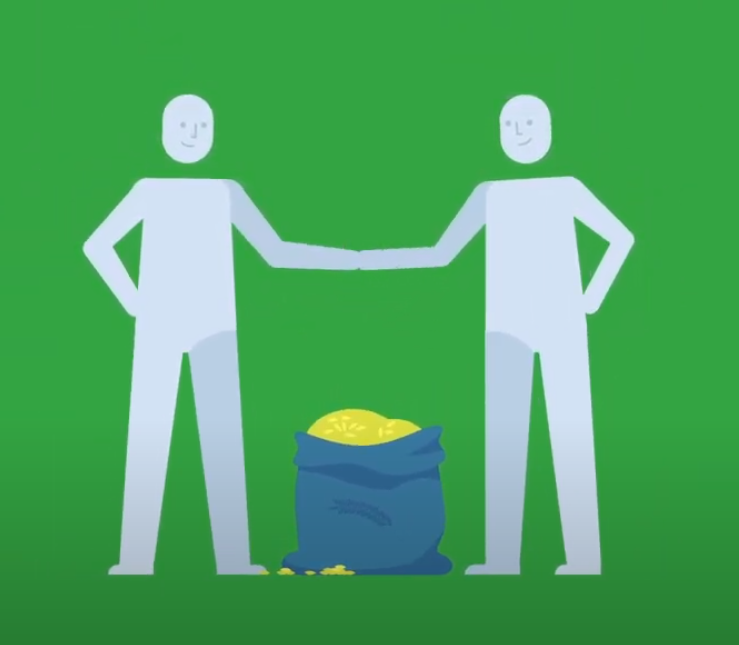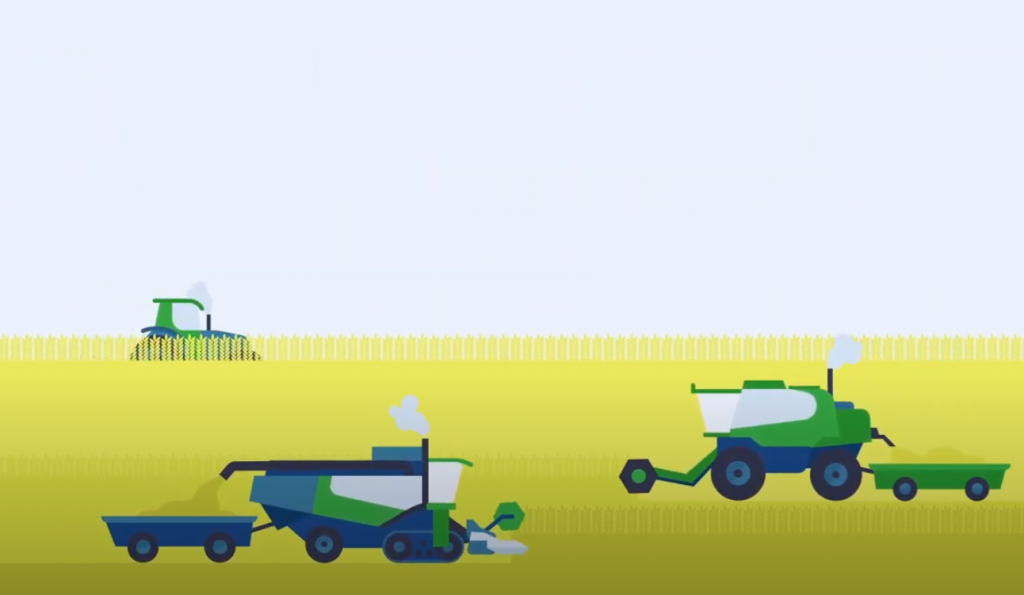 Journey
Amit has a background in logistics and supply chain. In 2015 he started a small business to import and distribute commodities in Dubai targeting the Middle East market. This revealed to him "a world that was not matching with reality of living and working in the 21st century where trust and transparency remain forgotten, which are the building blocks for a sustainable food chain". Amit admits that his "experience working as an importer and distributor was certainly a valuable life-lesson because it led to discovery of inconsistencies and lack of trust in the food supply chain, both in developing as well as developed countries". For almost two years he was importing from Egypt, South Africa, India, and some European countries and making a decent living. But then Amit realized he was not adding much value to the food chain. "Marking up products and selling at profit or loss did not seem to make much sense when the benefits were not passed on to growers nor to consumers". And at the same time, Amit notes that "the world didn't need another two-sided marketplace"
Amit, who has always been passionate about improving systems, started testing his ideas on how to improve food supply chains at different pitching events where he got in touch with key actors and companies in the industry. Eventually, distribution companies in Lithuania and Eastern Europe approached him. These companies were selling high volumes to big brokers but were interested in establishing more direct communication with farmers and finding a solution that is fully secured. Namely, a channel that would help build trust amongst buyers and sellers. The breakthrough occurred when one agribusiness was willing to team up with the start-up to test the ideas into practice. The idea was not to develop a solution for them but an open platform for the industry. Instead the company acted as an advisory and early adopter. This is when Amit met Agroclear/Nextrade's co-founder Monika Gumbytė, who was at that point working at an agribusiness trying to sort out trading and procurement in Lithuania. Monika's employer at the time was struggling to manage trade workflow and develop new relationships. Therefore, the two made a good match to start an independent platform.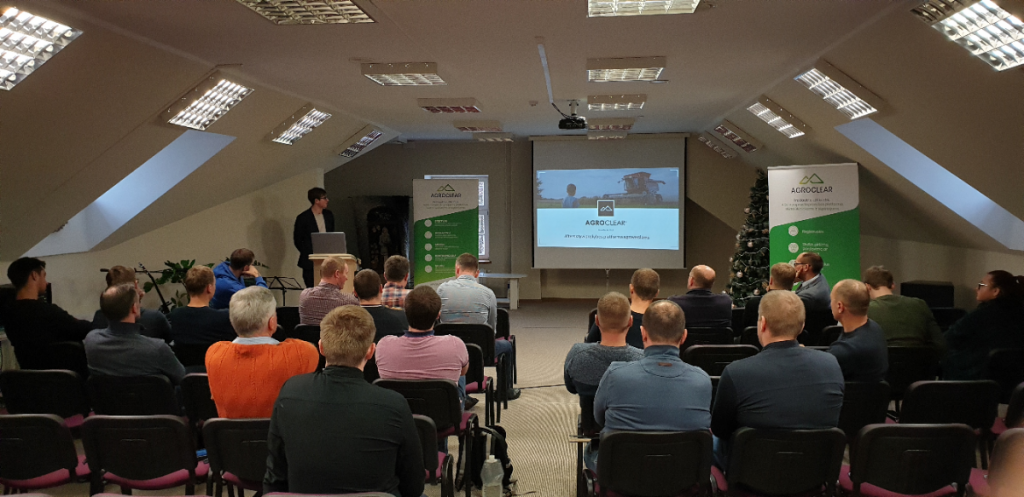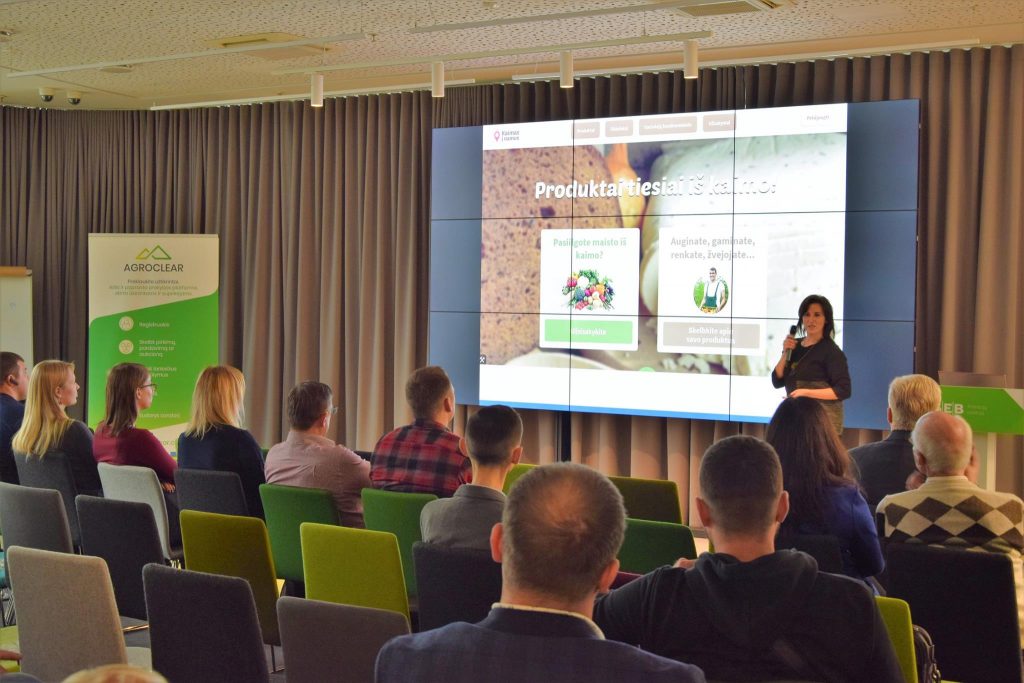 Because of the underlying lack of transparency in the sector, many farmers would distrust any solution offered. Therefore, the team decided that they needed to visit farmers and agribusinesses face-to-face to get themselves known. "We started a small grass-roots movement by organising events across the entire country". They invited speakers and organised seminars at venues close to growers. Amit admits that he did not know what to expect, but these events received immediate attention, with some 35-50 attendees from across the industry would attend, including farmers, distributors, and processors. With these events Agroclear raised significant curiosity and most importantly earned the trust from the industry. In Amit's words "I can confidently say that the team's effort in organising physical events and engaging in face-to-face conversation paid-off instead of promoting ourselves remotely via social media".
Within two years, Agroclear captured 20% of the Lithuanian market by 'number of users'. By mid-2019 more than 40 agribusinesses and more than 550 farmers signed up to Agroclear. Suddenly the team was fully submerged in connecting farmers and buyers and helping them to improve communication and facilitate better returns in a transparent food system.
Challenges
Management systems in agroindustry are significantly behind other industries. However, Amit sees that there is a growing demand by conventional as well as organic growers to increase transparency in dealing with buyers. For instance, stakeholders demand 'price discovery' to be able to understand where the market is and where it is going". Agribusinesses such as farmer's cooperatives and distribution companies are calling for better systems to manage existing partner-client relationships as well as to develop new ones. Growers and buyers spend a lot of time making calls and meetings to reach the best possible price for their products. Professionals in the agrifood system also strive for higher competitiveness and need representation in international markets.
The team's mission is to find solutions for some of these challenges. However, agribusinesses often do not know exactly what technical solutions they need themselves, "so what we do is observe other sectors such as manufacturing, transport and logistics, and financial sectors and how they have evolved". Learning from good practices in other sectors, Amit and team developed a simple ERP model that includes, for instance, tools for inventory management, transportation links, procurement, etc.
Moreover, as systems and data are not harmonised, the team has had to identify challenges specific to the agroindustry together with the businesses. Amit explains that Agroclear does not by itself 'invent' the solutions but works in close dialogue with agrobusiness to identify the bottlenecks in the industry and together designing solutions. In Amit's words "lots of the solutions and ideas come from farmers themselves and collectively we have improved their skill-set and knowledge of marketing, trade, logistics, etc. As farmers and agribusinesses raise new challenges, Agroclear helps them find solutions, and thus incrementally building a system that benefits the whole industry.
Challenges for the start-up
Creating a start-up like Agroclear-Nextrade has its challenges just like any other new business. Amit sees several of them: lack of government support and few early adopters willing to buy into a promise of better food chain management. "Problems are clear but there is no rush to adopt new solutions. One of the biggest challenges is when people go into the 'wait and watch' mode instead of getting proactive". The younger generation is keen to adopt new solutions, but as decision-making tends to rest with the more senior members of family and companies, it takes more effort to convince them about better ways to do things. As farmers and other businesses in agriculture are used to having face to face gatherings, organising small events for them across the country was key for getting the older generation onboard.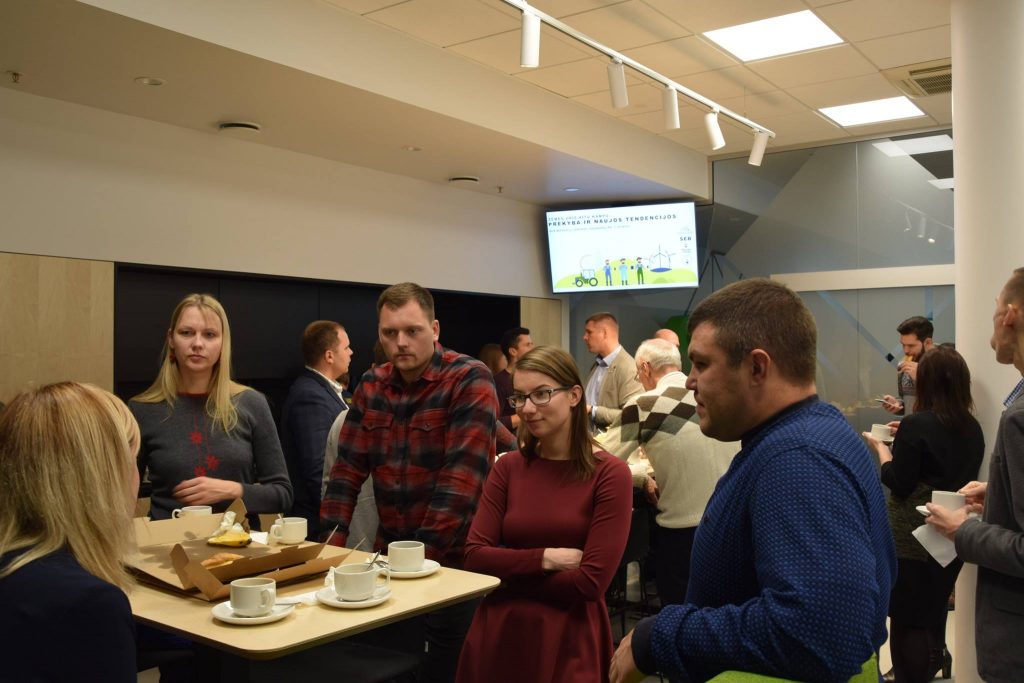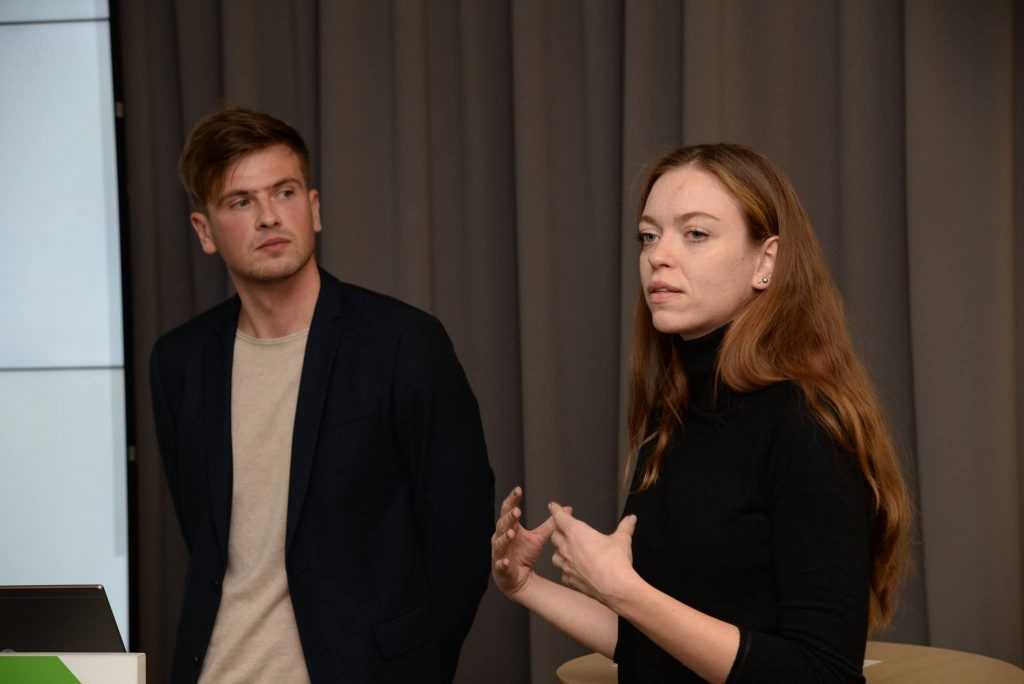 Amit thinks that improving the state of the food system is a tough problem for humanity because it requires a collective action and collective action can be accomplished only by getting the folks in public and private sectors to work together, but all stakeholders should have clear incentives to participate in the digital transformation of the food system. Nonetheless the team has felt the benefits of the push towards adoption of IT based solutions caused by the crisis triggered by the Covid-19 pandemic.
Next steps
Agroclear and Nextrade are currently operating from Lithuania, but the platform is not restricted by national borders. In fact, Amit aims to quickly expand across Europe. According to Amit, the agroindustry "is not a very harmonised market across the EU". Each country has their own trading system and their own challenges. Therefore, Amit sees a big opportunity in unifying it on EU level. Moreover, the platform will be soon expanding to enable buying and selling of fertilizers, pesticides, and other necessary farm inputs, as well as logistics and transport services. As stated at the website "we want to be more than just a commodities exchange. We are on a journey to become the only platform you will ever need for all your business needs".
Finally, Amit is particularly interested in building up solutions to support cooperatives specifically. Amit believes that the membership structure of cooperatives offers many opportunities for farmers to collectively build representativeness in markets and secure competitiveness. Therefore, Amit feels responsible for identifying solutions that can assist them through this technological leap and secure their relevance in the future.
Photos: Agroclear and Nextrade archive.