Uummannaq in Greenland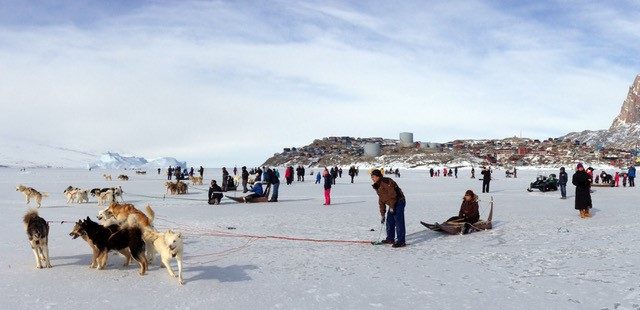 Uummannaq is an island of 12 square km and a fjord, located in the middle of the West coast of Greenland. Today, the biggest challenge for this community is to find a way to remain a sustainable and attractive community in spite of the demographic urban concentration, in the south, economic globalization and the need of rationalization to build the country's future independence.
Photo: Jean-Michel Huctin
Climate changes cause dramatic impacts on landscapes and people. The key feature that led us to select Uummannaq lies in its vulnerability, explained by history, combined with current challenges associated with far reaching climate and policy changes.