Nordic-Baltic collaboration on 5G development
The Nordic-Baltic 5G Monitoring tool project will contribute to the development of a more integrated, connected, and inclusive Nordic Region by developing and maintaining a tool to monitor the roll out of 5G in the Nordic-Baltic countries. The aim is also to identify concrete examples of applications of 5G technology within different verticals. The project will organize matchmaking events to connect stakeholders within identified focus areas with the intention to drive innovation by showcasing applications and facilitating connections between actors. The expectation is that this could promote cross-border collaboration in the industry verticals, presenting great potential for Nordic-Baltic added value. The project runs from August 2021 to December 2023.
The project is financed by The Nordic Council of Ministers, and it is run by Nordregio.
Here is a summary of the project activities: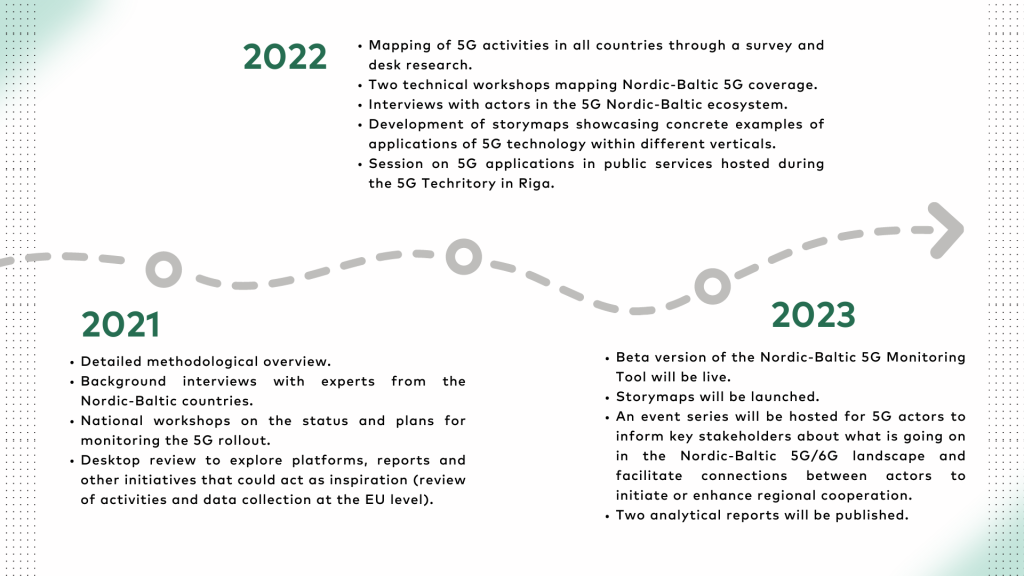 ---
Storymaps: 5G and its vast potential for healthcare 
Thanks to its fast speed and low latency, 5G has the potential to deliver healthcare more effectively than ever before. The impact of 5G is significant regarding remote healthcare and communication among medical actors. 5G technology can help healthcare staff to take care of their tasks more effectively and also help them to take on new performances. In the Nordic and Baltic countries, challenges associated with an aging population and sparsely populated areas signal the importance of 5G innovation for healthcare. In the following example, we will showcase how 5G can make a big difference for patients and healthcare staff.
5G against Covid
The Helsinki University Hospital teamed up with Elisa and OhmniLab and developed a video robot on the Covid Ward to help nurses and doctors interact with patients. The robot is equipped with a high-resolution screen and audio devices to allow video calls between patients and nurses. Nurses outside the ward can also manage the robot with a tablet and consult patients' status.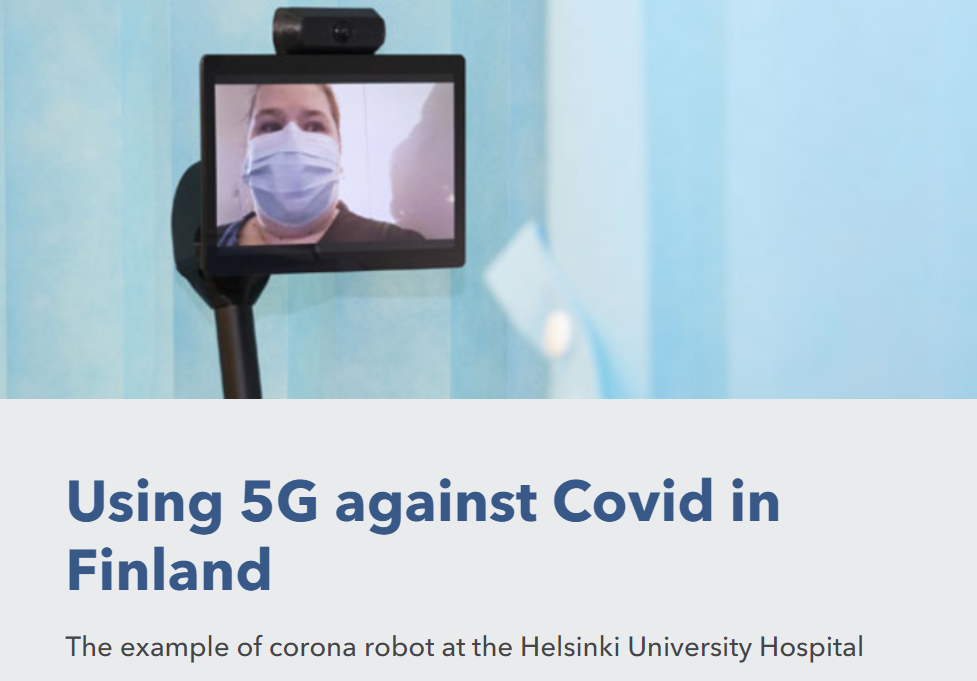 ---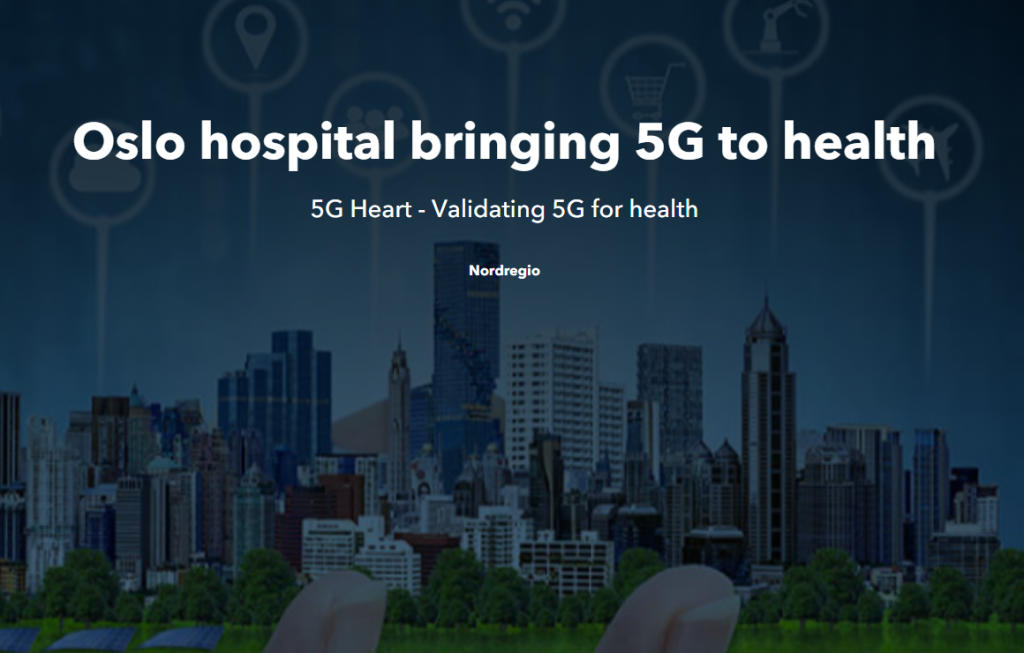 5G Heart
5G Heart focuses on improved patient pathways and outcomes, reduced hospital operating expenditures, and limited impact of geography and economy on the quality of health care globally. The project tests different technological innovations, including a pillcam for automatic detection in colon cancer screening, 5G AR/VR paramedic services, and remote-controlled ultrasound scan.
---
Health 5G bringing healthcare to patients' homes
Twenty-six partners across seven countries joined forces to study and develop novel eHealth services enabled by 5G. Health 5G focuses on bringing healthcare to patients' homes by connecting patients with healthcare professionals or through real-time monitoring of patients. One primary driver of this development is the standardization of network slicing.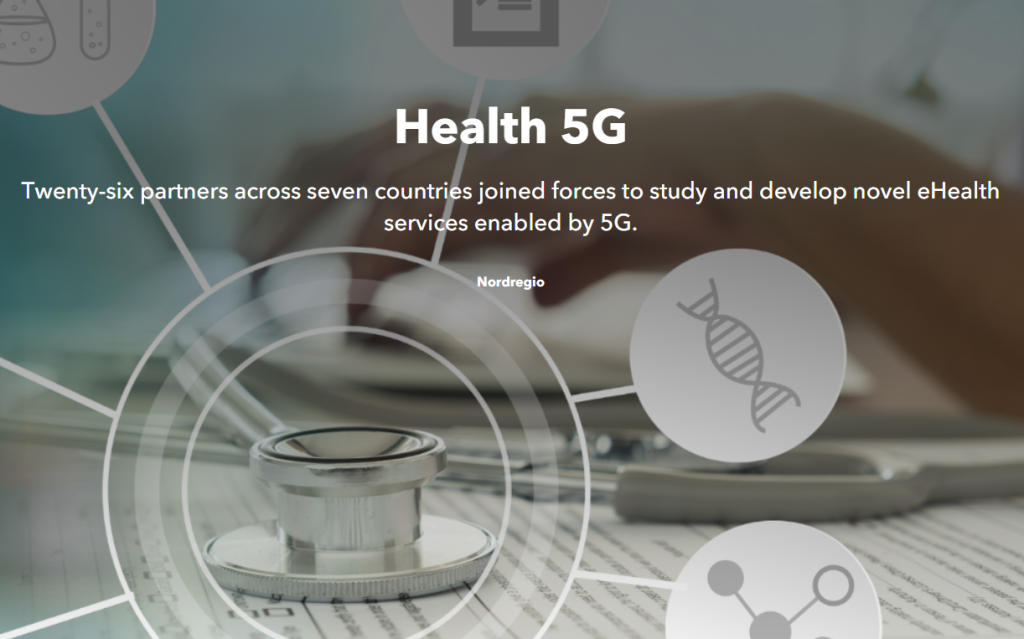 ---
5G and drones
5G and the Drone Ecosystem
Learn more about the 5G drone innovation and the enabling 5G U-space infrastructure in the Nordic and Baltic region.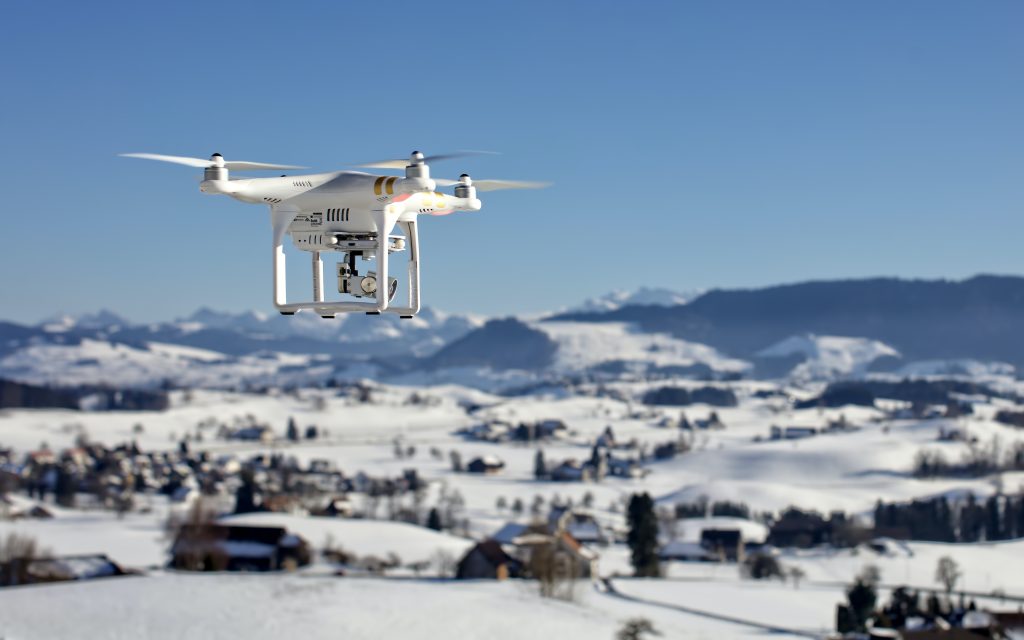 Nordic-Baltic 5G expert group:
Kaidi Ristal (Estonia)
Þorleifur Jónasson (Iceland)  
Anna Beckius (Sweden)
Eliza Roszkowska Öberg (Sweden)
Jarl Kristen Fjerdingby (Norway)
Heidi Himmanen (Finland)   
Mirka Meres-Wuori (Finland)  
Laura Møller Nielsen (Denmark)
Robert Lindgaard (Denmark)
Neils Kalniņš (Latvia)        
Jana Läsvärde (Latvia)