News
5G applications in public services: What to envision for Nordic-Baltic cross-border collaboration?
As part of the 5G Techritory Forum in Riga on 29-30 November, the Nordic Council of Ministers for Digitalisation and Nordregio arranged a session dedicated to Nordic-Baltic collaboration on the 5G rollout. Nordregio researchers Ana de Jesus and Oskar Penje were there to present the 5G Nordic-Baltic Monitoring tool project and to gather the project reference group.
The 5G Techritory Forum gathered over 2000 participants online and physically to meet leaders and policymakers to discuss the 5G ecosystem trends and co-create the industry's future. The session "5G applications in public services: What to envision for Nordic-Baltic cross-border collaboration" was hosted by Stefan Eriksson, head of the Nordic Council of Minister's office in Riga. Project manager Oskar Penje talked about the 5G ecosystem and trends in the Nordic-Baltic countries.
This was followed by a panel discussion moderated by Dr. Heidi Himmanen (Chief Adviser, Finnish Transport and Communications Agency Traficom), including Annika Svensson (Project Manager, Luleå University of Technology), Markku Niemi (Business Tampere), and Elīna Lidere (Latvijas Mobilais Telefons).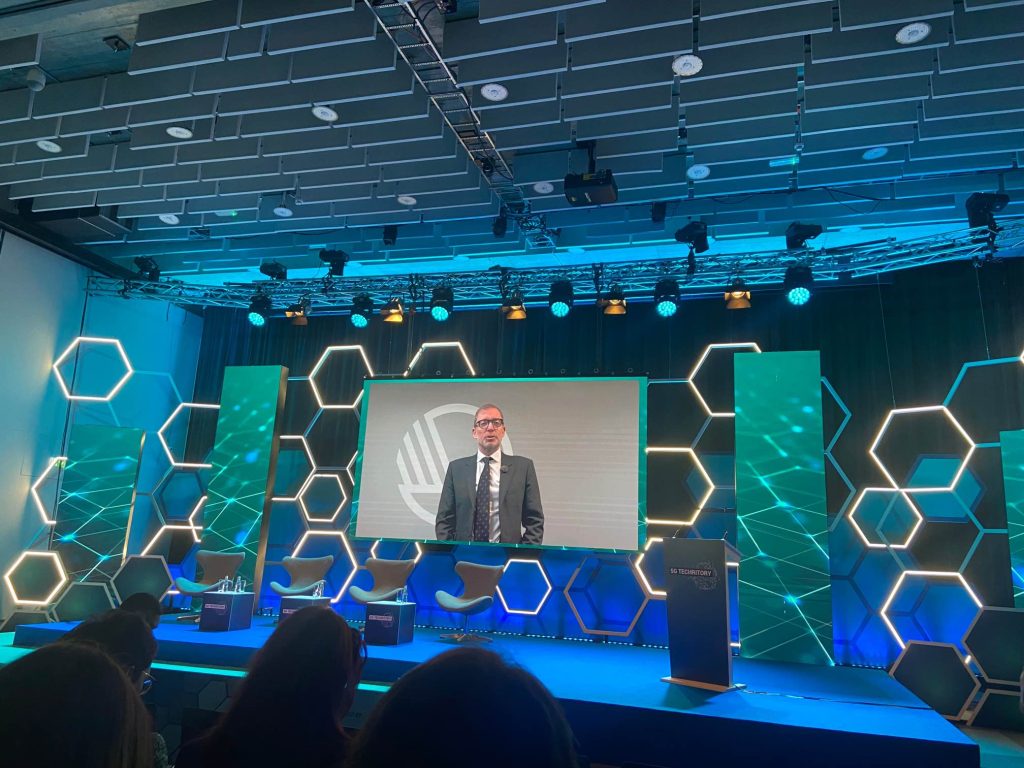 Different perspectives were shared as Annika Svensson gave her views on 5G innovations in sparsely populated areas, Markku Niemi discussed 5G as a cornerstone for smart cities, and Elīna Lidere added to the debate on creating connected and data-driven cities using 5G technology. Some of the overarching questions addressed were:
What can 5G offer to public services in the Nordic-Baltic countries?
What are the benefits for society?
What are the success factors in building partnerships and collaborations in 5G?
What are the main barriers and limitations to further collaboration?
The session is available here. Also, don't miss the interview with Annika Svensson and Heidi Himmanen.
There is a need to showcase more of what is being developed
5G has real benefits for society and solves real problems. It can empower more efficient and cost-effective services and support equality in access to healthcare and education, especially in sparkly populated areas. Its role goes from transit control and safety to the entertainment industry to inspire new solutions to old and unforeseen crises and shocks, as it was during the Covid-19 pandemic.
"But while 5G has the potential to improve national competitiveness and transform government operations, it is not an automatic transformation. It implies significant adjustments in different areas, from network infrastructure, systems, and application to data ethics and privacy and workforce implications. These challenges, associated with social inclusion, urban/rural differences, and sparsely populated areas, signal the importance of 5G for public services provision and the need to develop regional cooperation and synergies further.", Ana de Jesus and Oskar Penje say.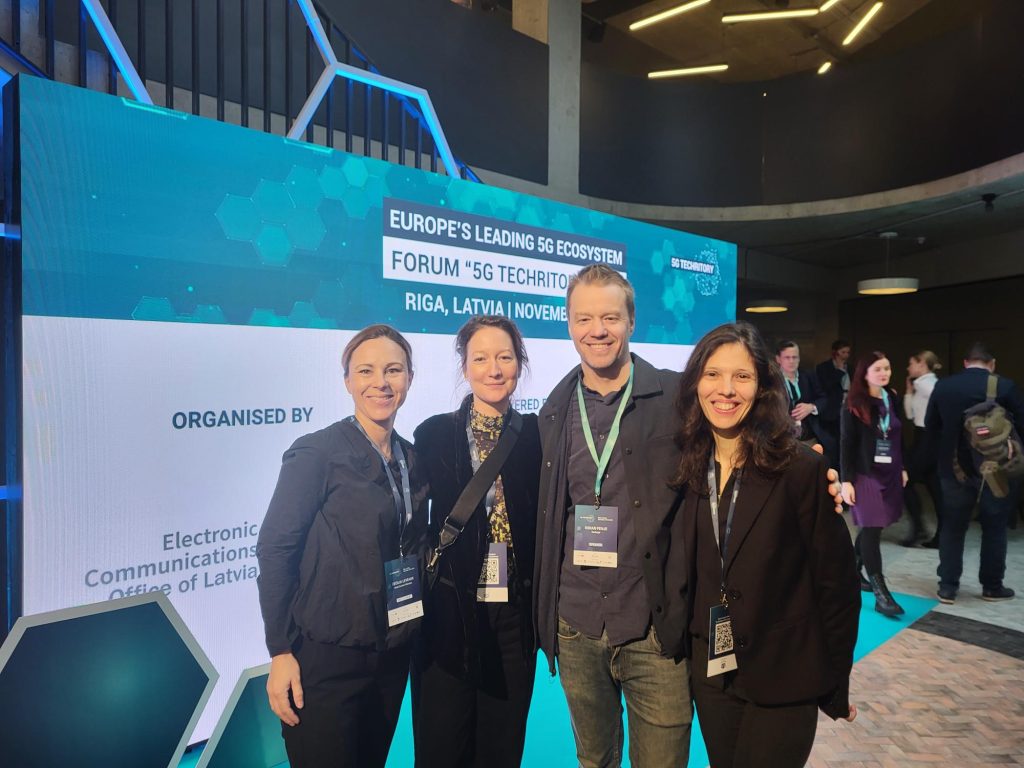 Within Europe, the Nordic and Baltic countries stand out with different rhythms concerning the 5G rollout.
We can see strong political commitments and investments in developing the 5G ecosystem, and there is a shared vision of becoming the world's most sustainable and integrated region by 2030. At the same time, the Ministerial Declaration Digital North 2.0 recognized that an efficient public sector empowered by digital services for citizens and businesses is essential to becoming the most integrated region in the world.

Ana de Jesus & Oskar Penje
Nevertheless, the still recent rollout and introduction of 5G in different countries point to a lag when unlocking the full promise of mobile technology. In this initial phase of 5G development, large, established service providers and operators appear to still dominate the provisioning of services in the Nordic-Baltic Countries, being fast in deploying and promoting 5G networks. Large groups seem to have regional interests, like Telia in Sweden, Telenor in Norway, TDC in Denmark, and LMT in Latvia.
In the Nordic-Baltic countries, transportation and mobility are the more advanced activities in the development of 5G. Nevertheless, it is worth noticing the relevance of service activities linked with smart cities, healthcare, education, welfare, and public administration in 5G development in the region.
Many successful projects, use cases, and trials are already taking place in the Nordic-Baltic region, and those still need to be reported more.
"Access to that information is difficult to get. There is a need to showcase more of what is being developed in a common platform to enable all this valuable knowledge to be shared and underline the different values of this new generation of mobile technology to competitiveness, environment, and society. That is one of the values of the 5G Monitoring tool and it shows its potential in knowledge sharing to boost 5G opportunities in the Nordic and Baltic regions."
---
5G and its vast potential for healthcare
Thanks to its fast speed and low latency, 5G has the potential to deliver healthcare more effectively than ever before. The impact of 5G is significant regarding remote healthcare and communication among medical actors. 5G technology can help healthcare staff to take care of their tasks more effectively and also help them to take on new performances. In the Nordic and Baltic countries, challenges associated with an aging population and sparsely populated areas signal the importance of 5G innovation for healthcare. In the following examples, we will showcase how 5G can make a big difference for patients and healthcare staff. 

5G against Covid
The Helsinki University Hospital teamed up with Elisa and OhmniLab and developed a video robot on the Covid Ward to help nurses and doctors interact with patients. The robot is equipped with a high-resolution screen and audio devices to allow video calls between patients and nurses. Nurses outside the ward can also manage the robot with a tablet and consult patients' status.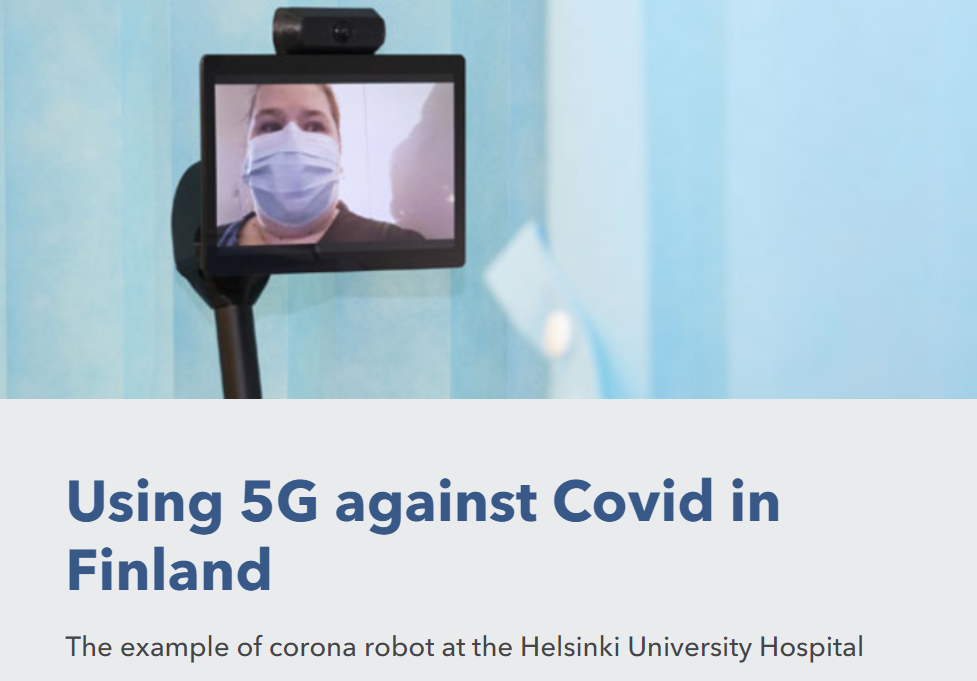 ---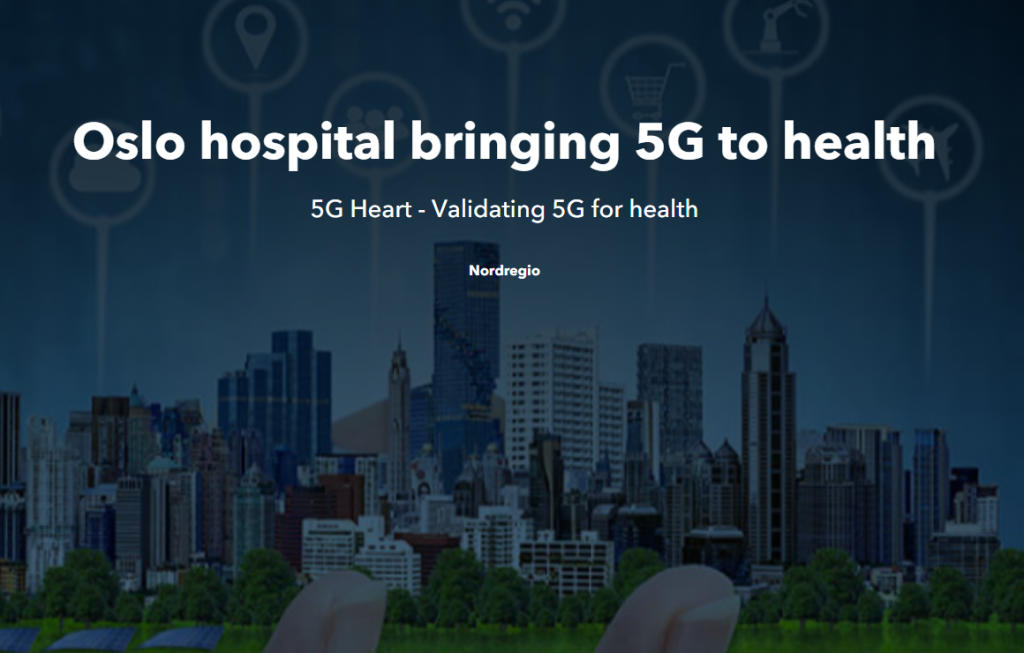 5G Heart
5G Heart focuses on improved patient pathways and outcomes, reduced hospital operating expenditures, and limited impact of geography and economy on the quality of health care globally. The project tests different technological innovations, including a pillcam for automatic detection in colon cancer screening, 5G AR/VR paramedic services, and remote-controlled ultrasound scan.
---
Health 5G bringing healthcare to patients' homes
Twenty-six partners across seven countries joined forces to study and develop novel eHealth services enabled by 5G. Health 5G focuses on bringing healthcare to patients' homes by connecting patients with healthcare professionals or through real-time monitoring of patients. One primary driver of this development is the standardization of network slicing.