Planning for equal rights: integrating gender and youth perspectives in SDG work (SDG 5 and SDG 10)
The Nordics are global champions when it comes to gender equality and equal rights. Nonetheless, further efforts are needed to integrate immigrants into communities, make the labour market less gender-segregated, stop sexual harassment and gender-based violence, and engage children and youth in decision-making processes. Speakers of the third webinar shared some of their best practices in this context and explained how they work with gender equality as a stepping stone for a more inclusive urban development (SDG 5). They also outlined how they promote the inclusion of all population groups in local planning processes (SDG 10).
For the full report about the webinar series, read Nordregio's "Agenda 2030: How to reach the goals and measure success at the local level" publication.
How can "silent voices" be involved in city development and planning?
Arendal (NO) – ca. 45,000 inhabitants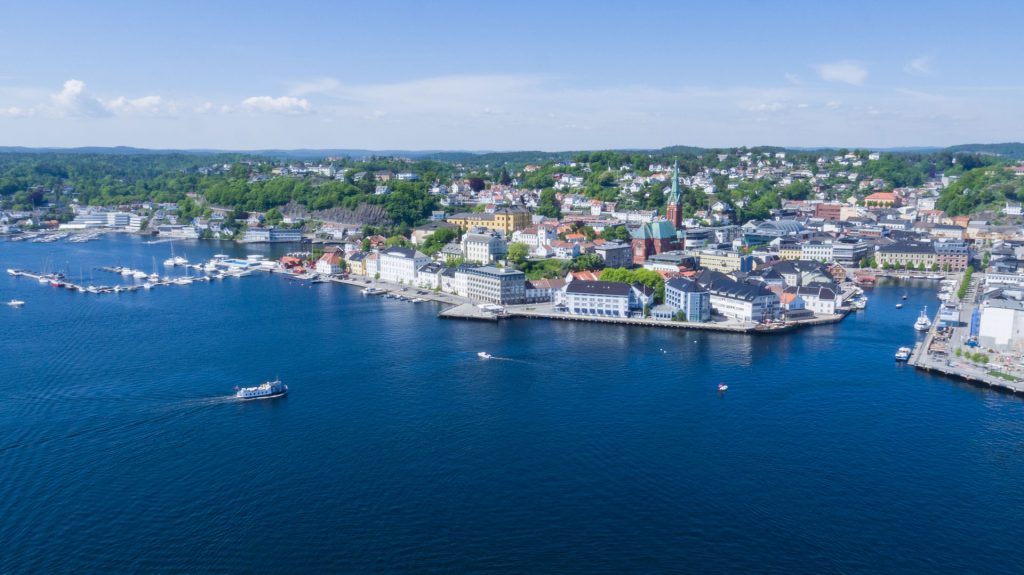 The municipal authority of Arendal has a long tradition of striving to involve all groups of society in making the city a more attractive, safe and inclusive place to live in, particularly those groups that are not used to participating in public meetings and consultations. The local authority considers that the knowledge and experience of all inhabitants can contribute to the development of the municipality and offers arenas for everyone – especially newcomers – to share their diverse knowledge and experiences. The SDGs are an important tool in this work as most people can relate to the goals and contribute to their achievement at the local level.
One important goal of the local authority is to ensure that the citizens of Arendal can contribute to the public debate with their own ideas, initiatives, and solutions. City officials are often present in public spaces, taking up contact with people to ask them about their needs and wishes. In order to reach population groups that are less visible, Arendal has employed a range of tailor-made approaches: the municipal authority organised focus groups in prisons to reach inmates and contacted interest organisations of blind or disabled people. They also established links to recently arrived newcomers by asking longer-established immigrants from the same countries of origin for help with translating their input to the overall societal plan for the city. Through this range of activities and approaches, Arendal seeks to ensure that public participation in city developing and planning is as broad as possible.
The citizens of Arendal are not only invited to share their expectations and ideas with the city administration but are also encouraged to take ownership and responsibility for new initiatives. For instance, a group of young people in Arendal, among them many with a migrant background, co-created the programme "Urban Young" (Urban Ung). As part of the programme, young people were hired by the city administration to arrange activities on public places during the Covid-summer of 2020 and to keep these places safe. As a result, criminality rates declined. Volunteers in Arendal also arrange 'people meet people' events, where citizens of Arendal can come together in an informal setting to get to know new people, establish connections and build trust.
The funding challenge: In order to implement its vast range of citizen-driven initiatives, Arendal relies on the participation of voluntary organisations. In addition, the local authority trains its staff and partners on how to successfully apply for national and EU project funding. Such funding has been used to build a new meeting place for young people in the city – the House for Culture ("Kulturkammeret"). Here, cultural activities, projects and courses are offered for different target groups, including a specific project for girls with refugee status.
Further reading:
How can children and youth be involved in urban planning and policy making?
Kópavogur (IS) – ca. 38,000 inhabitants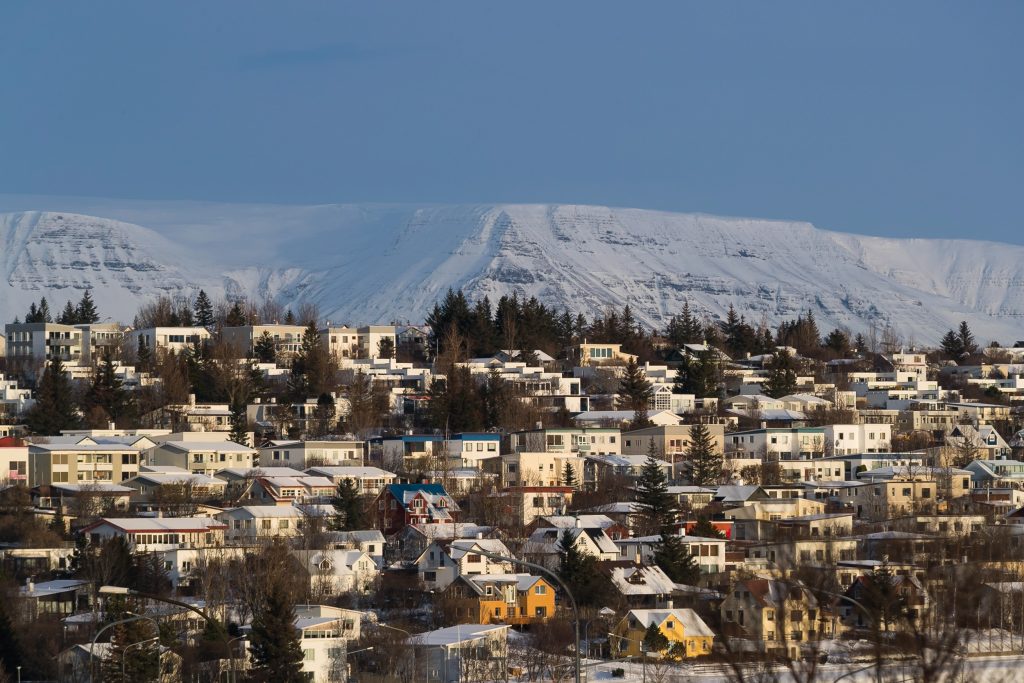 The municipality of Kópavogur is implementing the UN Convention on the Rights of the Child and aspires to obtain the status as a "Child Friendly City" as defined by a UNICEF-led initiative with the same name. The UNICEF initiative supports local authorities in realising the rights of children at local level and provides a network of actors who wish to make cities and communities more child-friendly. One of the key goals of the local authority of Kópavogur is to increase children's and young people's influence on municipal affairs, especially those that affect them most. Kópavogur's work in this area is closely related to achieving SDG 5 (Gender quality) and SDG 10 (Reduced inequalities).
As part of their work to become more child friendly, the local authority has hosted several "World Café"-style meetings with children aged 9 to 15 years in two schools. One of the meetings was specifically directed at children with an immigrant background. In addition, the city administration conducted individual interviews with children with special needs. During the meetings and interviews, children were asked how they could be better involved in decision-making within the municipality. The children offered a range of ideas, including to place idea boxes in schools where children can leave their ideas or concerns; to undertake surveys on questions that concern children via social media; to organise regular meetings at schools between children and politicians; and to facilitate regular communication between the municipality council and the children via youth centres. In addition, the interviewees with special needs contributed with suggestions on how to make processes more inclusive and public spaces more accessible.
The challenge to achieve long-term impact: Based on the results of this consultation process, the municipality of Kópavogur is now working to organise two meetings per year in each school to discuss issues related to children. In addition, the municipality will organise an annual conference where children's representatives discuss ideas related to school life and their opportunities or obstacles in the municipality. All children will have the opportunity to comment online on the results of the conference. The municipal council will then strive to implement the suggestions and ideas from the children. The municipality has also created and installed different apps on school iPads, which children can use to directly get in touch with city authorities. A remaining challenge for future work is how to ensure that all children can be reached, including those from marginalised groups and younger children.
Further reading:
How can gender equality be promoted in urban planning and development?
Umeå (SE) – ca. 130,000 inhabitants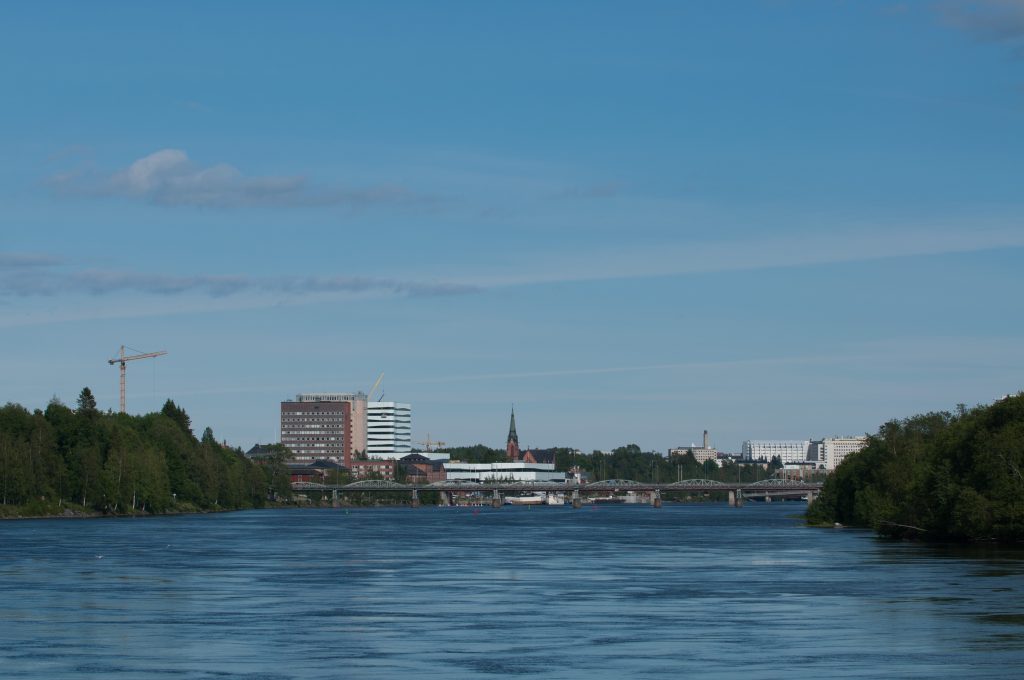 The city of Umeå has a long experience in promoting gender equality in urban planning and development. In 2019, the city celebrated the 30th anniversary of its gender equality work. As part of the celebration, the local administration published a book entitled "Gender, power and politics: Thirty years of gender equality work in Umeå municipality" (original title: "Kön, makt & politik: Trettio år av jämställdhetsarbete i Umeå kommun"). This book summarises the experiences and knowledge around gender mainstreaming that was gained in Umeå during the last three decades. The goal is to ensure that this knowledge does not get lost and may inspire actors outside the municipality.
Umeå follows a holistic approach to gender equality. The city aims to create equal living conditions for men and women, and to ensure that all inhabitants of the municipality have equal power and influence to shape society, as well as their own lives. All sectors and departments of the local administration contribute to reach this vision.
Gender equality is not only seen as a goal in its own right but is also considered a tool to reach other local goals. For instance, Umeå promotes gender equality as a means to reduce child poverty. Immigrant women, especially those with low levels of education, face challenges in finding employment. Women's employment is crucial, since it is one of the factors that can reduce children's risk of growing up in poverty. The municipal authority of Umeå has, therefore, offered adult education courses to immigrant women in order to boost their employment levels and reduce poverty risks. The courses focus on improving physical and mental health, Swedish language and work skills, as well as increasing knowledge about gender equality.
Umeå also uses gender equality as a tool for urban planning, thereby linking SDG 5 (Gender equality) and SDG 11 (Sustainable cities and communities). In a recent project called "Free zone", the local administration recruited a diverse group of young women and engaged them in redesigning a public square in the city. The young women expressed the wish to have a meeting place where they could meet and spend time without having to pay or being asked to leave. Together with the city administration, the group designed such a meeting place specifically adjusted to their ideas and wishes. According to the local authority of Umeå, this project has been a success – not only in promoting gender equality in public spaces, but also in involving a group of citizens (young women) into planning processes whose voices are not usually heard in such contexts.
The challenge to measure progress: In order to follow up progress in its work with the SDGs, different departments in the local authority collaborate with Umeå's statistical office. Indicators and data related to gender equality for instance show that fathers in Umeå take more parental leave days to take care of their children than their peers in other parts of Sweden, and that boys and girls are equally likely to participate in sports.
Further reading: