Climate mitigation and adaptation: Examples of Nordic climate action (SDG 13)
This SDG urges the global community to take action to combat climate change and its impacts. Five targets are defined for SDG 13, amongst them the goal to 'integrate climate change measures into national policies, strategies and planning' and to 'improve institutional capacity on climate change mitigation, adaptation, impact reduction and early warning' (target 13.3). By working on these goals, Nordic municipalities do not only contribute to reach SDG 13, but also the Nordic Council of Ministers' vision "Our Vision 2030". This key document defines the priority area 'A green Nordic Region' with the goals to increase the use of renewable energy sources and achieve carbon neutrality until 2030.
For the full report about the webinar series, read Nordregio's "Agenda 2030: How to reach the goals and measure success at the local level" publication.
How can greenhouse gas emissions be reduced in a municipal context?
Ii (FI) – ca. 9,900 inhabitants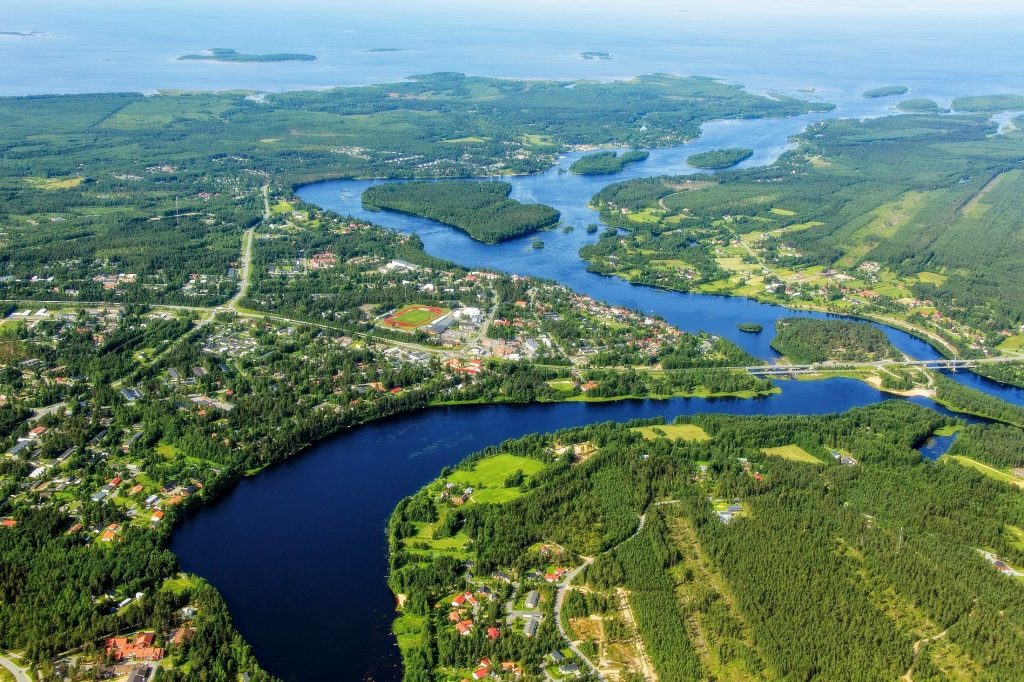 Ii is a small Finnish municipality in the Region of North Ostrobothnia (Finnish: Pohjois-Pohjanmaa) by the Bothnian Bay. The municipality has defined ambitious climate and sustainability goals. By 2050, Ii aims to produce no greenhouse gas emissions and no waste anymore and to stop overconsumption. To achieve these goals, Ii has shifted to renewable energy sources and low-carbon solutions. The municipality is also moving towards a circular economy approach in which all materials and values circulate and inhabitants live an environmentally friendly lifestyle. These goals are not specific for Ii but are shared by all municipalities that are part of the Network of Finnish Sustainable Communities (FISU).
Ii defined its first climate target in 2012 to decrease carbon emissions by 80% until 2020, as compared to 2007. The municipality has almost reached its goal: The most recently available data from 2018 shows that carbon reductions amounted to 68%, as compared to 2007. Ii has implemented many different projects to reduce their emissions, including a change from fossil fuel to clean energy production for heating and energy supply. Private companies in Ii are now producing ten times more hydro, wind and solar energy than is used in the municipality, and wood chips are used for heating. Ii also improved the energy efficiency in municipal facilities.
The low-density challenge: Ii's local authority has also decided to influence mobility patterns. Population density in Ii is low, which creates challenges around the organisation of public transport. Nonetheless, the municipal authority created a new town plan to boost sustainable mobility options such as walking, cycling and public transport usage. The local authority uses electric cars for their staff, and the residents can rent these cars on evenings and weekends. The local authority has also invested in charging points for electric vehicles to encourage private citizens to buy electric rather than fossil-fuel cars. Further focus areas are food management and education. The municipality encourages citizens to choose locally produced products and prioritises sustainably produced food to be served in schools and kindergartens. All schools in the municipality include climate change and sustainability topics in their curricula.
One of the key conclusions drawn from the municipality's climate work is that a reduction of emissions can lead to savings, rather than costs. It can increase income for local companies, land and forest owners, and create jobs and business opportunities. To achieve such effects, political leadership is essential. Based on Ii's experience, the best results can be achieved when grassroots movements from the population, business interests and political leadership are combined to reduce emissions and implement more sustainable solutions. Ii has gained international recognition for its inclusive and successful approach to minimise greenhouse gas emissions. Amongst others, the municipality won the European RegioStars Award in 2017 and the Innovation in Politics Award in 2019.
Further reading:
https://www.ii.fi/en
How can climate budgets be used to achieve climate goals?
Oslo (NO) – ca. 697,000 inhabitants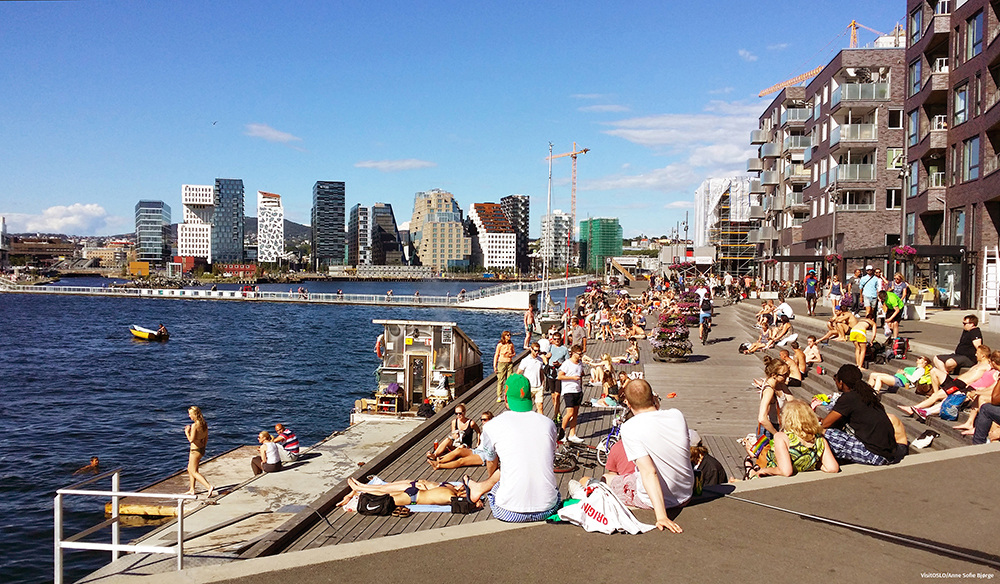 Oslo has one of the most ambitious climate targets of any capital city in the world. When it comes to climate mitigation, Oslo aims to reduce its emissions by 95% until 2030, compared to 2009. In practice, Oslo will thereby reach a zero-emission status within the next 10 years. To reach this goal, Oslo started to work with climate budgets in 2017. It was one of the first cities in the world to do so. The climate budget is a tool to operationalise the cities' climate goals and climate strategy. It is fully integrated in the cities' annual financial budget.
The first step to create a climate budget consists of defining the boundaries of the system. This can be done in several ways. One option is to develop a climate budget for the local administration. Another option is to create a climate budget for the municipality as a geographical unit, as it is done in Oslo. The choice depends on data availability, resources, and available knowledge. Oslo's climate budget focuses on direct emissions generated within the municipality. This includes, for instance, emissions from road transport, stationary fuel combustion and waste that is generated and disposed in the city.
As a second step, data and knowledge on historical levels of greenhouse gas emissions in the municipality have to be identified. Such data are then used to create a baseline for emissions in the reference year (here: 2009) and a projection of emissions against which progress can be compared. Based on this knowledge, the municipality can set goals and define the extent to which it wants to cut emissions, and over which period of time.
Thirdly, measures need to be implemented to reach the emission goals. Oslo's measures and instruments are identified in the annual climate budget. Where possible, the emission impact of each measure is estimated. The budget also clearly states which department or unit in the local administration is responsible for its implementation. The climate budget defines what needs to be done, how, when and at what cost, making it an efficient governance tool. The overview of planned measures and their impact on emissions can also show decision-makers if enough is being done to lower emissions towards the desired target level. It is important to note that not all measures can be quantified, and their effect cannot always be isolated. Oslo's climate budget currently includes 14 quantified measures and a larger number of non-quantified measures.
The implementation challenge: Within the public administration of the city of Oslo, the climate budget is managed by the Department of Finance in close collaboration with the Department of Environment and Transport. All other departments are encouraged to propose measures to the budget. They may also be responsible for implementing different measures. In this case, the departments report on their progress using result indicators three times a year. In this way, the local political leadership and administration can follow up on all measures and intervene if some do not deliver the expected emission reductions. As a public communication tool, the city also publishes a climate barometer consisting of 17 indicators that track the reduction of emissions in the city. The city of Oslo has furthermore established a local climate agency in order to provide the city government and agencies with technical support and policy advice on climate measures. The climate agency is collaborating with the private sector, research institutions and NGOs.
The city of Oslo suggests that transparency, communication, and collaboration are key to reach climate goals. To share knowledge with others, Oslo, Hamar and Trondheim have developed a guideline for local and regional authorities on how to create and develop climate budgets. At the same time, the city is continuously improving its methodology, adapting to new experiences and knowledge gained.
Further reading: