Sustainable consumption and production: procurements and public-private agreements for a green and just transition of markets (SDG 12)
The Nordic populations enjoy high standards of living, but also stand out in global rankings as over-consumers of natural resources.[1] In order to effectively implement the SDGs in the Nordics, production and consumption patterns will have to change from a linear to a more circular and carbon-neutral standard. In Nordregio's fourth seminar, keynote speakers shared experiences on how local authorities can contribute to this process, both internally within their own organisation, and externally by cooperating with businesses, the educational sectors, citizens, and other stakeholders. The goal to achieve sustainable consumption and production patterns is also a key element of the Nordic Council of Ministers' 'Our Vision 2030'. The priority area 'A green Nordic Region', defines the goals, amongst others, to reduce the material footprint of inhabitants and increase local recycling rates.
For the full report about the webinar series, read Nordregio's "Agenda 2030: How to reach the goals and measure success at the local level" publication.
How can municipal authorities contribute to more sustainable consumption and production patterns?
Lund (SE) – ca. 126,000 inhabitants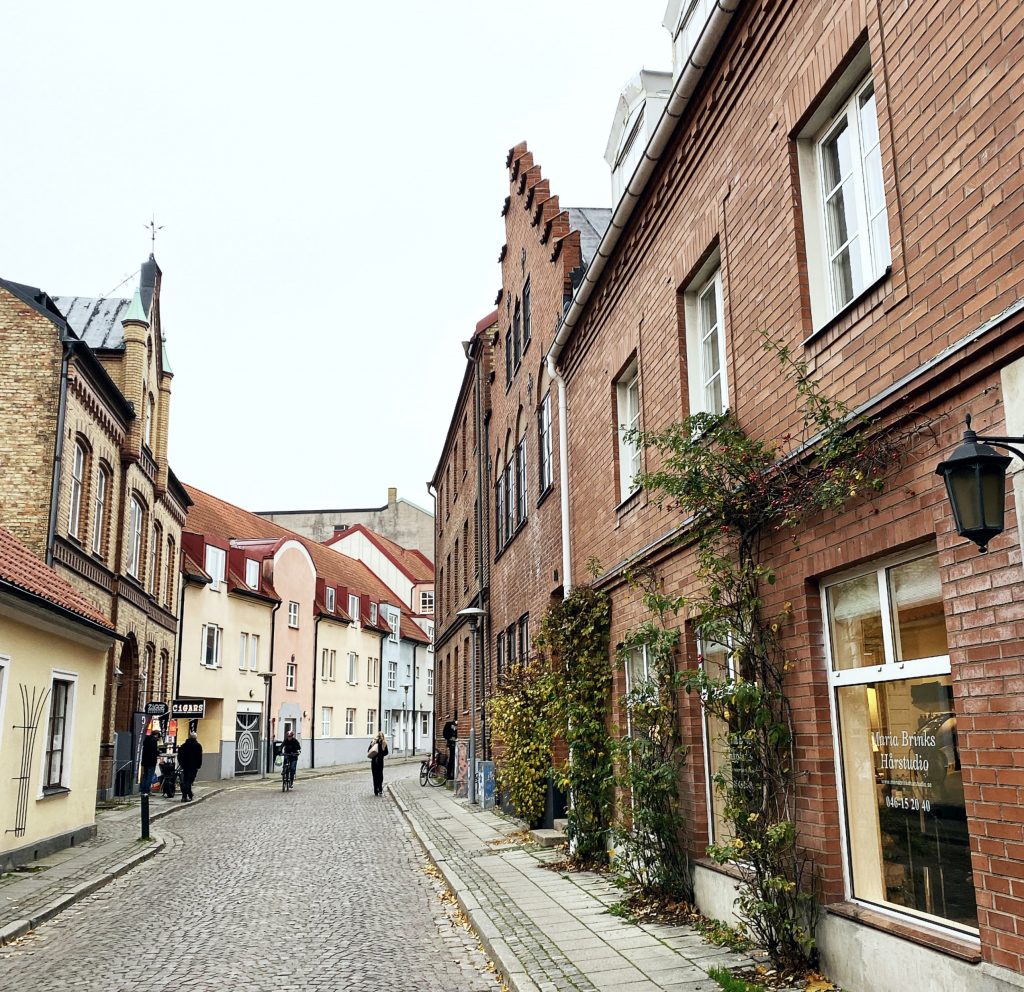 Lund is a pioneer city in working with sustainable development and climate change. The municipality adopted an environmental policy already in 1990, as one of the first cities in Sweden. More recently, Lund initiated the network 'The climate municipalities' (in Swedish: 'Klimatkommunerna') which brings together cities, towns and regions that strive to be frontrunners in achieving a fossil-free future.
Lund's current sustainability policy is defined in two programmes - one focusing on social sustainability (2020-2030) and another focusing on ecological sustainability (2021-2030). These programmes clarify the municipality's approach to the 2030 Agenda and focus on several areas of priority. One of these areas is sustainable consumption and production. The municipality has defined six goals in this area that shall be reached by 2030. These include the aim to reduce annual consumption-based emissions of greenhouse gases to five tonnes per inhabitant; to set high and innovative sustainability requirements for all procurements; to ensure that all food served by municipal actors will have the least possible negative impact on the environment and to reduce the amount of waste by 35% per inhabitant.
To achieve these goals, the municipal authority is implementing a range of activities. For instance, already 84% of the food that the city procures is organic and all school canteens offer vegetarian meals every day. The municipality also continuously reduces the amount of meat and milk products that are served and in autumn 2021 it will test the concept 'One planet plates'. This concept was developed by the WWF and stipulates that a meal (dinner/lunch) should have a maximum climate impact of 0.5 kg CO2. Lund is also moving towards a more circular economy by hosting a so-called leisure bank where people can rent skis, skates and other sports equipment. In addition, local busses are driven by biogas.
While Lund has taken large strides towards meeting its goals, some challenges remain. Reducing consumption-based greenhouse gases and household waste still requires plenty of efforts. In addition, none of the surface waters in Lund currently reaches the chemical and ecological status required by the EU Water Framework Directive and the amounts of pesticides detected in groundwater are rising.
The challenge to ensure regular external evaluation: Lund measures progress towards achieving its goals by using indicators and annual reports. The city has also installed a climate policy council consisting of scientists from Lund University and the Swedish University of Agricultural Sciences. The council monitors the local work, assessing if local policies are compatible with the Paris Agreement and giving advice on how to move forward.
Further reading:
https://www.lund.se/bygga-bo--miljo/hallbara_lund/
How can diverse actors be involved in the work with sustainable consumption and production?
Åland (AX): ca. 30,000 inhabitants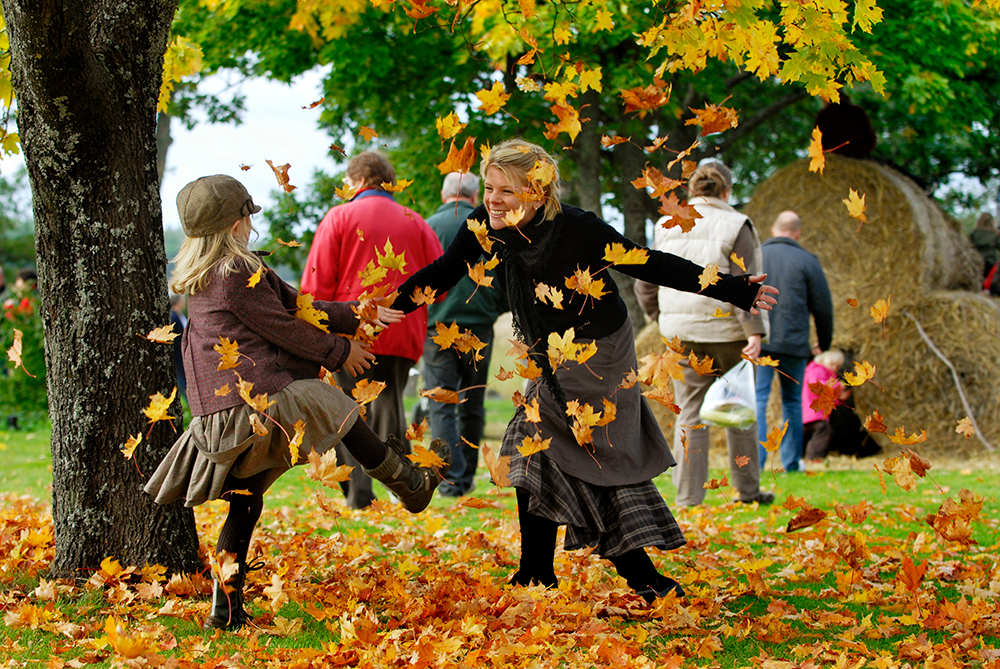 SDG 12 cannot be achieved by public actors and organisations alone. Instead, contributions from all parts of society are required to change production and consumption towards more sustainable patterns. In its work with SDG 12, Åland has put a strong emphasis on engaging diverse stakeholders. This work started in 2014 when Åland's parliament (Ålands Lagting) and government chose to implement a strategy towards total sustainable development until 2051. Total sustainable development here refers to a science-based definition according to which nature should no longer be subject to systematically increasing amounts of substances extracted from the Earth's crust (e.g. fossil fuels) or produced by society (e.g. synthetic substances). Degradation of nature should stop and all consumption and production in Åland should remain within the limits of these core principles.
In order to increase chances of success, the Bärkraft network was founded in 2015. It is a network bringing together all municipalities in Åland, as well as key businesses, NGOs, academia and private citizens. In a bottom-up process, and with contributions from several hundred people, Bärkraft developed a Development and Sustainability Agenda for Åland. This agenda is the region's contribution to achieving the SDGs. Åland's agenda consists of seven goals, one of which is closely linked to SDG 12 on sustainable consumption and production.
The challenge to change behaviours: The Bärkraft network identified a number of challenges that may restrict efforts to reach more sustainable consumption and production patterns in Åland. These include a lack of resources and tools, a culture in which high consumption has become a status symbol, a lack of a coherent political plan and support in moving the sustainability agenda forward. In order to address these challenges and achieve more sustainable consumption and production, the Bärkraft network puts a particular emphasis on changing values and behaviours. The network developed guiding principles that inform all companies, government institutions, municipalities, and other organisations on how to implement more sustainable behaviours and practices. In addition to focusing on public and private organisations and businesses, the Bärkraft network also addresses individual citizens and spreads information and knowledge on how to change cultures, values, and behaviours towards more sustainable lifestyles. The Bärkraft network establishes links between actors representing retail, wholesale, and consumers to encourage dialogue around sustainable production methods and consumption behaviours. The twenty largest companies in Åland have agreed to climate commitments.
A council on sustainability and development, consisting of 13 influential citizens from different sectors in Åland, is connected to the Bärkraft network. The council regularly follows up on progress towards Åland's sustainability goals. While much needs to be done, a strong asset is an ongoing effort to engage actors from all parts of society in a continuous dialogue and collaboration. It ensures that change is promoted through different projects in parallel and driven by heterogeneous actors, which increases the chances of a successful outcome. In 2019, the Bärkraft network won the European sustainability award in recognition for their efforts to achieve broad societal participation in their move towards sustainability.
Further reading:
www.barkraft.ax
How can public procurement accelerate the development of innovative solutions for a circular economy?
Øyer (NO) – ca 5,100 inhabitants
Øyer is a small municipality around 200 km north of Oslo. It includes the village of Hafjell, an alpine tourist destination that is particularly popular for downhill and cross-country skiing in winter, as well as downhill cycling and nature-based activities in the summer. Øyer and Hafjell host around 3.300 second homes. As a tourist destination, there is an extensive need for transportation to, from and within the area. At the moment, most of the transportation is done by car. However, several pilot projects have shown that locals and visitors would be open to changing towards more sustainable transportation modes if such offers were available.
The challenge to promote innovative solutions: To achieve a transition towards smarter and greener mobility solutions, Øyer takes part in a project entitled 'Innovative Procurements'. In this project, public actors communicate their needs and ideas to the market and ask for innovative solutions. Within the project, Øyer has asked for competitive proposals on how to move towards more sustainable mobility in municipalities that are characterised by tourism and second homes. The project is currently ongoing, and the overall aim is to develop a comprehensive solution with different shared mobility options that are easily accessible for visitors and reduce or eliminate the need for private cars in the area. Importantly, these solutions shall be transferrable to other municipalities in the Nordic Region with similar characteristics and needs.
Further reading:
---
[1] Beyersdorff, S. and Lanthén, E. (2018): Baltic 2030 Bumps on the Road. How the Baltic Sea States are performing on the SDGs. Copenhagen: Nordic Council of Ministers, available at: http://norden.diva-portal.org/smash/get/diva2:1209827/FULLTEXT02.pdf.