Nordic Cycle Power Network
The bicycle's pivotal role in championing a green and healthy future is gaining global traction. As more people in more regions wake up to its potential, a new UN resolution has officially declared the bicycle as a powerful tool against the climate crisis.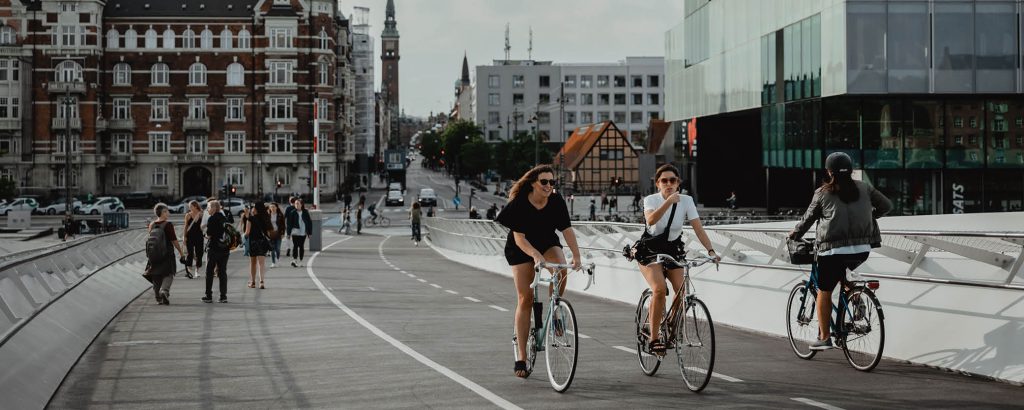 Planners across the Nordic Region have begun to share cycling infrastructure knowledge in informal networks. They rely on personal relationships and voluntary resources, but a formal network has yet to be established. Uniting countries through knowledge exchange will be a game changer in driving the green transition within the transport sector.
Introducing the Nordic Cycle Power Network: a knowledge-network designed to kick-start a dynamic exchange of ideas among municipal and regional planners committed to improving cycling conditions.
This network will pinpoint actionable measures that can be steadily implemented across the Nordic Region, fostering a significant upsurge in biking journeys to supplant car usage and dramatically reduce CO2 emissions from land-based transportation.
To accomplish this, the network will facilitate thematic workshops and study visits to explore new approaches. As a culmination of these efforts and findings, the project will produce the Nordic Cycling Agenda, an illuminating compendium that distills lessons learned during the workshops and makes them easy to understand for a wider audience beyond the network's confines.
Nordregio acts as project manager of the network with the European Cyclists' Federation facilitating workshop activities. The project is funded by the Nordic Council of Ministers.