Sustainable cultural experiences in the Nordic Region will promote new initiatives, ideas, tools and knowledge about greener cultural production and consumption in the Nordic region.
The project will also contribute to shared experiences relevant to the development of culture-based and greener travel.
The method is based on analysis of interests, map of existing initiatives and studies, cross sectoral cooperation, strong networks, detailed planning for change in cultural institutions, identification of barriers and knowledge sharing.
The project seeks to make cultural experiences in the Nordic Region greener through a number of efforts. Amongst these are:
development of a buyers network for the cultural sector in cooperation with the Swan Ecolabel
a study on digital culture communication in cooperation with literature festivals, Tekstallians and Vestlandsorskning
a LAB for children and youth in cooperation with Kulturtanken, University of Oslo and artists,
a project on performative production from a youth perspective in cooperation with youth from Plattform Gátt
a Study of Culture and travels from a gender equality perspective in cooperation with NIKK
Mapping of national and international eco-tourism initiatives
Sami artist debates
pilot project on compensation in the cultural sector
a Green Roadmap for cultural experiences in the Nordic Region
The Green Roadmap is a tool, which will make it easier for cultural institutions to get started and bring about the green shift. It will provide knowledge and be a working tool to create the change that is required by providing overall insight and come up with concrete objectives and proposals for changes in action to create sustainable cultural experiences. For authorities and foundations, the tool can help to understand how to contribute to and support the necessary work, with resources or facilitation.
Read more about the project and the Nordic House in the Faroe Islands here.
Contact
Inger Smærup Sørensen, project manager
inger@nlh.fo
Norden Launches New Green Roadmap for Cultural Institutions
The Sustainable Living project Sustainable cultural experiences has rolled out a new green roadmap, aiming to set cultural institutions across the Nordic region on a path toward efficient resource use and achieving the necessary CO2 reductions by 2030. This tool is set to accelerate green development within these institutions, offering clear guidelines for action-based sustainability work at both operational and managerial levels.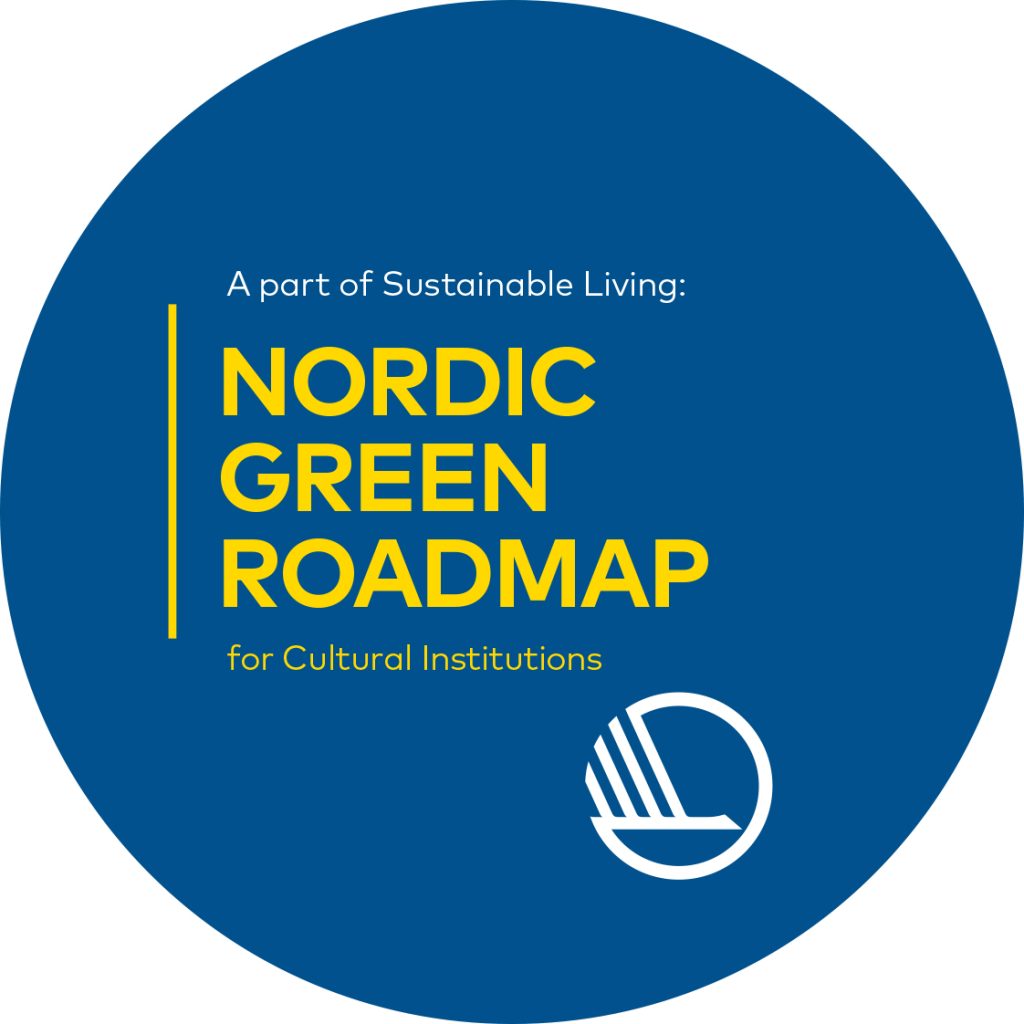 With the goal of creating more sustainable cultural experiences and meeting the EU's Green Deal and the Paris Agreement targets by 2030 and 2050, every organization is encouraged to participate in this green shift. Cultural institutions, being cornerstones in their communities and countries, will play a crucial role in implementing and promoting sustainability measures.
The roadmap is designed to support cultural institutions through practical and strategic measures, aiming to not only reduce emissions related to the sector but also to minimize environmental impact. Achieving this requires setting clear goals, taking bold actions, and thinking long-term. The roadmap addresses six main areas, providing concrete introductions to the issues and specific action points for the strategy, management, and operation of cultural institutions.
The roadmap is publicly available, free of charge, and all cultural institutions and similar organizations are encouraged to utilize this tool. It is planned to be presented at relevant organizations and cultural meeting places in the Nordic countries throughout the fall.
Norden's House in the Faroe Islands has served as the secretariat for the roadmap project, with the secretariat of the roadmap project led by project owner Inger Smærup Sørensen (DK/FO) and project manager Linnéa E. Vågen Svensson (NO/SE).