"Nordic & Northwest Russia cooperation on wood and construction": a project with fast decisions, active cooperation and joint success in times of pandemic
By Olga Johannesson
The year 2020 has taught us many things, including flexibility, creative thinking, perseverance, and the belief that we can find new and sometimes even better ways to perform. The project "Nordic-Russian cooperation on wood and construction" showcased positive change and adaptability during the pandemic, setting an example of rapid decision making to set new goals and deliver them through digital cooperation.
Supporting actors working with wood in construction
The project was funded by the Nordic Council of Ministers, led by Nordregio and supported by the partners in Russia (the Foundation of Presidential Program Participants in Arkhangelsk Region, Development LTD in Murmansk, and the Swedish-Karelian Business and Information Centre in Karelia). The Nordic partners besides Nordregio are Climate-KIC, URBAN AGENDA, Sustainability 2030, Nordic wood in construction secretariat, and TextMedia.
The project focused on the innovative production and use of wood-based building materials as an alternative to concrete and steel. About 40% of the global CO2 emissions can be traced to the building industry, and wider use of wood-based materials is one of several ways to reduce it. To support wood construction development, the project brought together target groups from North-West Russia and Nordic countries: bioeconomy-oriented businesses, manufacturers and suppliers of wooden materials, builders, educational and research institutions, chambers of commerce, as well as local governments. All these are important players and had core expertise to contribute to the discussion about the industry's opportunities and for collaboration between the Nordic countries and Russia.
Because of the Covid-19 pandemic, the project's approach had to be reshaped: from the originally planned visits and face-to-face interaction to digital activities. This was a challenging task, but the exploratory approach and increasing flexibility amongst people made it possible to arrange successful opportunities for exchange.
The dialogue started with online workshops with participants from the three Russian regions of Arkhangelsk, Karelia and Murmansk, as well as a few from St Petersburg and Moscow. These events helped identify the needs and opportunities for collaboration based on local stakeholders' insights from business, academic and policy spheres. Additionally, a brief mapping of biobased resources and ongoing policy discussions were analysed to support these findings. The meetings were held online in November - December 2020 and gathered more than 40 participants from the regions.
While many participating companies were interested in participating in this dialogue and exploring market opportunities, some were hesitant to collaborate with other companies that are their direct competitors.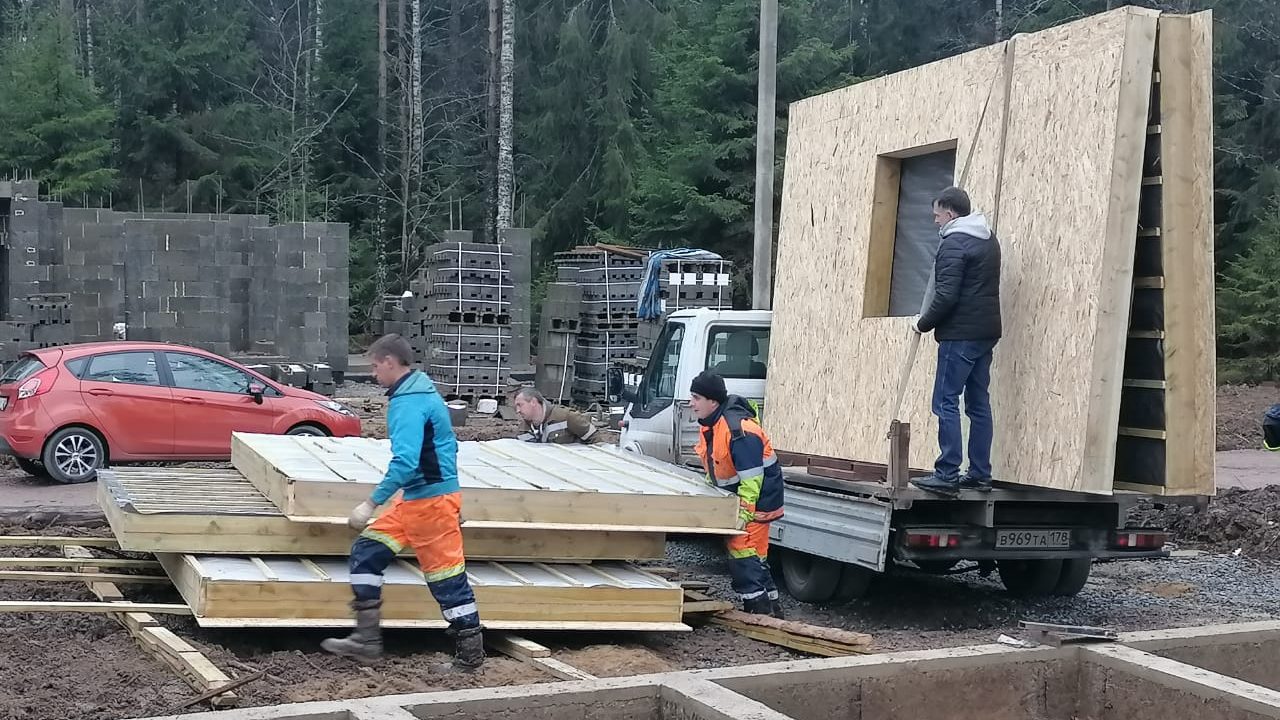 Key interests, challenges and opportunities for co-operation
However, emphasis was made on the benefits of collaborating and building a community as the processes and challenges that companies face worldwide are the same. Therefore, knowledge exchange enables the whole industry to evolve, expand, and solve common problems. Some of the key interests that require collaboration include:
Promoting wood in the construction sector
Learning about new technologies
Exploring international business opportunities
Setting clear steps for Nordic-Russian collaboration.
These meetings also revealed a number of challenges:
Prejudice for wooden buildings, compared to other materials. There is a general fear of wood buildings as they are generally associated with 'traditional construction', not modern buildings.
Regulatory frameworks discourage the industry in Russia, e.g. multi-story wood buildings are currently not permitted.
In Russia, public procurement requirements do not support wood construction but the cheapest option, thus favouring prefabricated cement and iron construction. Also, in the Nordics, public procurement processes do not necessarily favour wood construction.
Banks refuse to give loans for wooden buildings, but the situation will most probably be resolved in 2021, as the Russian government announced plans to introduce mortgage loans on wooden housing.
There is a generalised lack of specialists in the industry.
Meeting quality standards for the Nordic market requires certifications and design qualities.
Lack of joint vision at a political level to acknowledge wooden construction as a sustainable, long-lasting and competitive solution hinders business initiatives of being compliant to climate, sustainable development and biodiversity.
Promotion of individual wooden housing requires the increased capacity of the electricity grid, which also depends on power supply companies' development plans, and the political level.
On the other hand, several opportunities were singled out during the meetings:
Russia has the world's largest reserves of forest resources
The North-West of Russia has a long and profound tradition of building wooden houses.
The regional governments voiced their support for wood in the construction sphere, considering it one of many priority areas.
There is a growing demand for single wooden houses, which has accelerated as a result of the pandemic.
Introducing new technologies for the construction of multi-story buildings and meeting higher quality standards.
The local chambers of commerce are committed to helping locally, actively supporting industries with finding new partners and suppliers and obtaining certifications.
Companies in Northwest Russia are ready to identify new markets and expand production.
Participants expressed vivid interest in consultations, partnership, experience and knowledge exchange. Some said to consider "cooperation the best form of competition".
Some companies in the North-West of Russia have already experience with international collaboration, Nordic markets and participation in international projects or partnerships.
Digital networking opportunities in the project
After the first set of meetings, concrete, practical steps were taken. A website with contacts and some information about the companies was created, which was useful for finding partners or common interests as well as planning the next meetings.
The project engaged various Nordic stakeholders through partnerships with the Nordic Wood in Construction Secretariat, a pan-Nordic initiative for collaboration on wood construction. While some Nordic businesses demonstrated reluctance towards the Russian market due to many unknowns compared to other markets, several examples of companies with ties and operations across the Nordic and Russian regions were found. Building upon these examples, businesses, architects and research institutions signalled interest in greater collaboration, particularly in exchanging knowledge, networking, and supply of primary materials. The EU Horizon 2020 Project, Build-in-Wood, and its forthcoming international platform were brought in as a good example of a network for both Nordic and Russian stakeholders to tap into.
On March 2, 2021, an online event brought together 68 participants comprising suppliers, developers, construction firms, and designers, as well as representatives of public authorities, chambers of commerce, and educational and research institutions from across the Nordics and North-West Russia to form new relationships, trade, knowledge and technology exchange, and the expansion and connection of wood in construction community.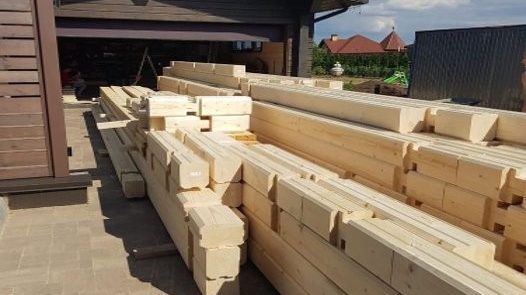 Priorities for further collaboration
The event was well-received by participants, many of which expressed significant awareness of the industry's development and opportunities. Among the wide range of topics discussed, three priority areas for future cooperation can be identified:
Business: access to markets, cooperation in business and finding business partners, cross-border trade challengers, intercultural differences in business, certifications and standardisation.
Education and research and development: address the need for specialized labour in the professional sphere, as well as vocational and training programs. Increase cooperation between academia and industry, implementation of research into business, linking R&D and production. Developing and exchanging new methods and technologies for wood construction to, e.g. enable the construction of multi-story buildings. Develop new modern design and architecture to match modern construction and market demands, etc.
Policy: seek governmental support at national and sub-national levels by adapting legislation (e.g. to allow multi-story building), change public procurements requirements and/or demands to favour wood construction, and supporting the industry with finance, related infrastructure and policy.
In general, the participants displayed great interest in developing cooperation in the sphere of wood in construction between the Nordics and the North-West of Russia and as a facilitation mechanism for the match-making process between partners in Russia and the Nordic countries, several participants submitted letters of intent. This can be seen as a positive sign for securing future cooperation within an expanding network in the sphere of wood and construction.
This project has been vital in forging cross-border connections for wood in construction, building trust between stakeholders, and mapping the main opportunities in the sector. Several companies and research institutions have engaged in conversations on concrete actions they would be interested in taking forward around trade, technology and knowledge exchange, and other forms of collaboration.
The project demonstrated that traditional networking combined with the innovative use of digital platforms is pivotal in building new ways of cooperation and maintaining networks of professional spheres, wood in construction being one of those.
Even though there are geographical, language and intercultural barriers between the Nordics and North-West Russia those obstacles can be overcome with the combination of active cooperation of the participants, setting ambitious goals and delivering them through digital cooperation. Success in the project and in collaboration in times of travel restrictions requires professionalism, a positive attitude and good initiative from all the stakeholders.
Future steps should include formalising and expanding the network on both sides, deepening collaboration on the priority areas identified as well as broadening the scope of possible cooperation areas following the trends and growing opportunities around wood and construction in the Nordics and North-West Russia. Partners in this collaboration will seek additional funding to bring forward the collaboration based on the lessons of this project.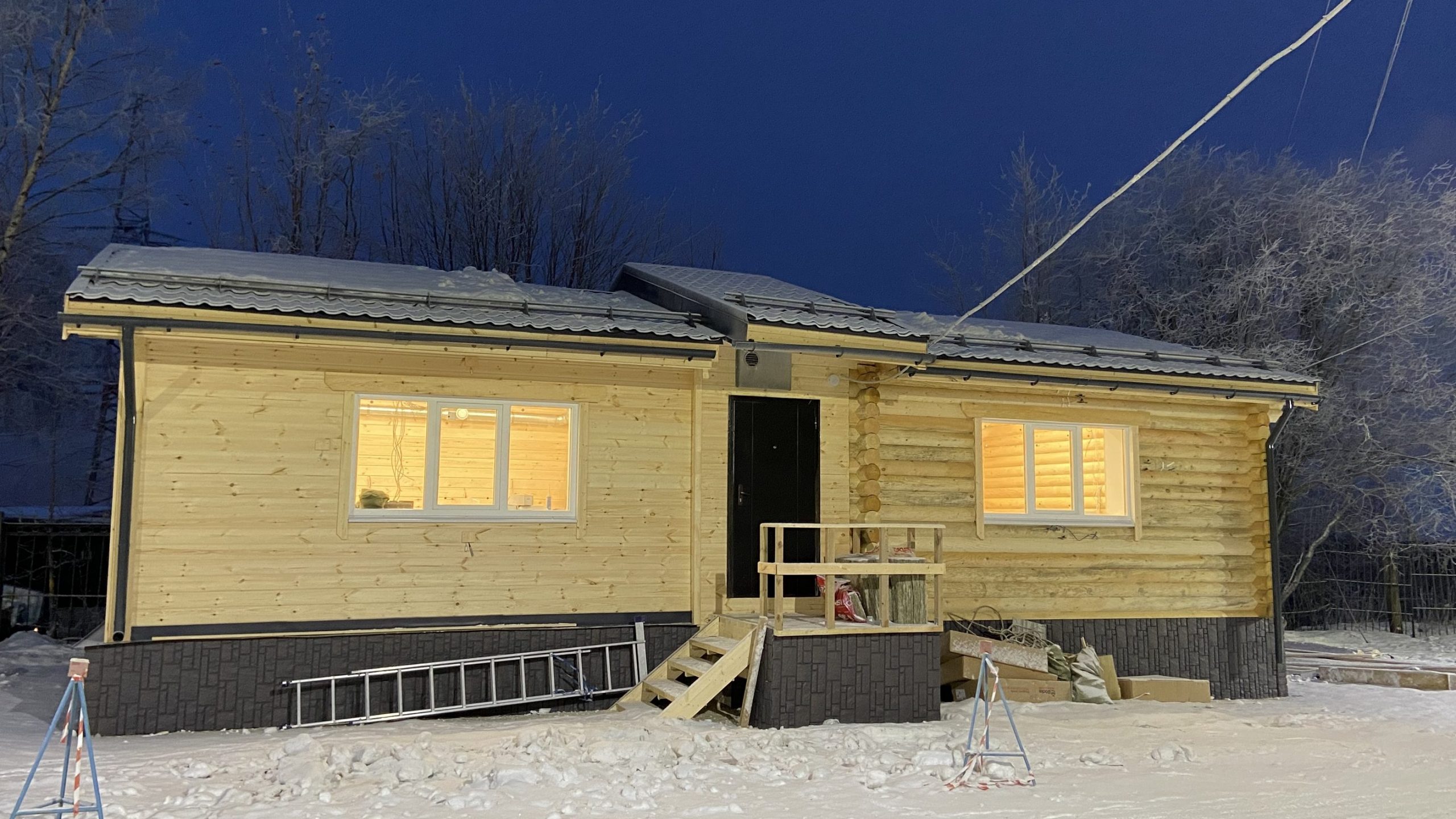 ---
Recording of the conference is available online
---